Big 12 News
Oklahoma State Basketball: Injury Update on Two Cowboys Ahead of NIT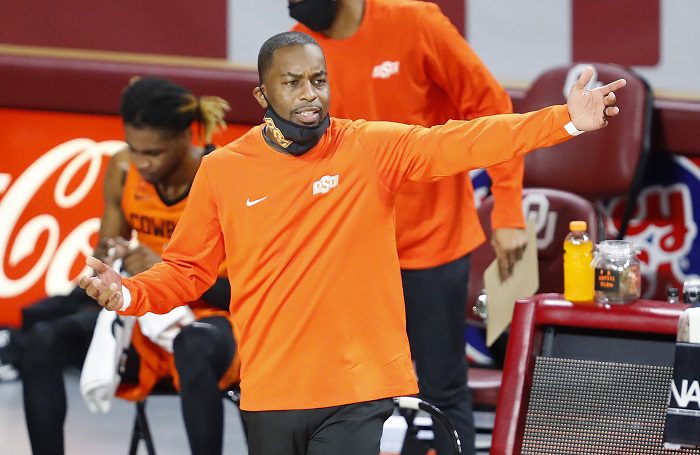 While the Cowboys may have been kept out of the 2023 NCAA Tournament, the team still has games ahead this season. Playing as the one-seed in the NIT Tournament the Cowboys should have a good shot to win the Tournament.
Unfortunately for Mike Boynton and company, they will have to complete their run without two of their key contributors. Guards Avery Anderson III and Chris Harris Jr. will be out against Youngstown State on Wednesday.
The pair are missing Wednesday's game for their respective injuries as Anthony Anderson III has been recovering from wrist surgery and hasn't progressed as far as Oklahoma State initially thought he would, and Chris Harris Jr. will be missing the game after tearing his ACL last week.
While Cowboys fans have been disappointed with the selection Sunday decisions excluding them from the 2023 NCAA Tournament, however the season still had some bright spots and with a decently young team, the road ahead is looking good for Oklahoma State.
The top-seed Oklahoma State Cowboys take on the Youngstown State Penguins on Wednesday at 7:00 PM CST in the first round of the 2023 NIT Tournament in what should hopefully give fans something to be excited about regardless of the March Madness decision.