Big 12 News
Three Big 12 Baseball Teams Appear in Latest D1Baseball Top 25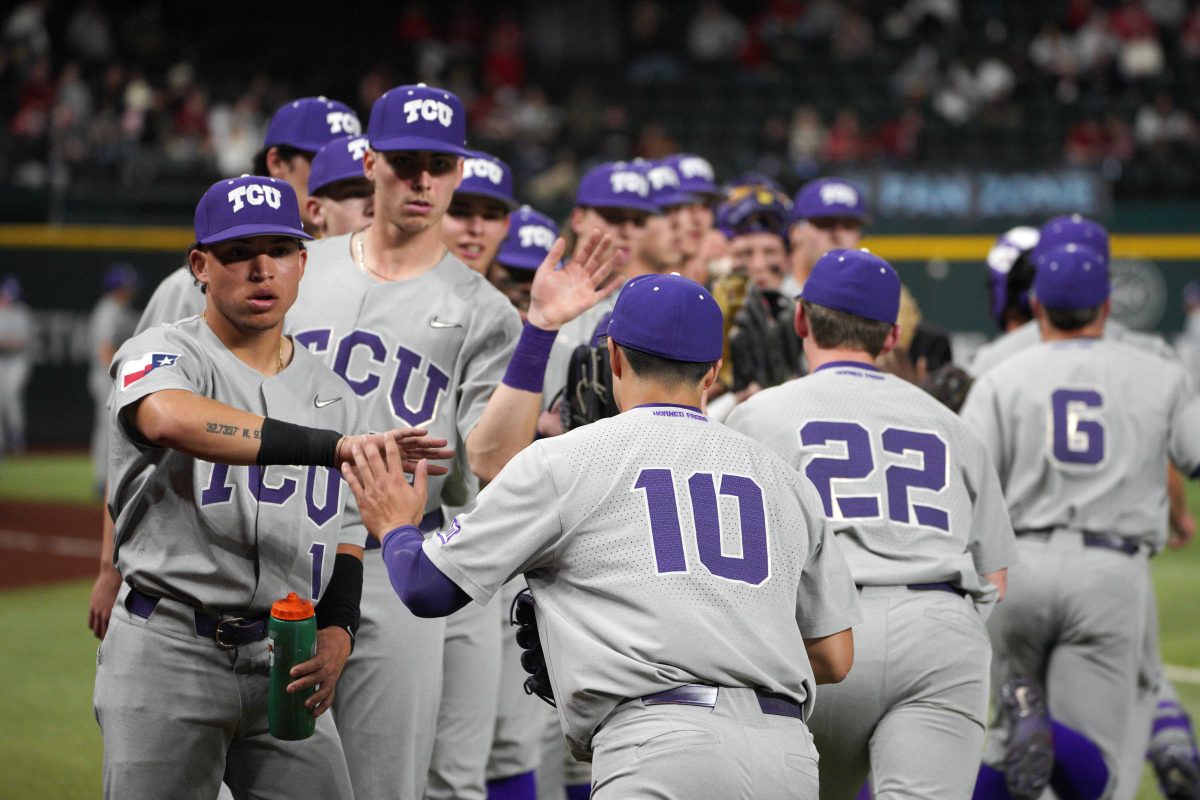 After an impressive showing around the league this weekend, there are three Big 12 baseball teams featured in the latest Top 25 poll from D1Baseball.
Leading the pack for the Big 12 is TCU, who comes in at No. 11 in this week's poll after a 2-2 weekend. The Horned Frogs were ranked 10th in last week's poll but lost back-to-back games against UT Arlington and San Diego before rallying to win the weekend series against the Tereros.
Oklahoma State is just behind the Horned Frogs at No. 12, up one spot from last week's poll. OSU went a perfect 6-0 this week, with a two-game sweep of Arizona State and a four-game sweep against Utah Tech.
Texas Tech returned to this week's poll after taking two of three against Iowa, who was No. 23 in last week's Top 25. The Red Raiders climbed to No. 22 this week and have a massive weekend series coming up, with No. 12 Oklahoma State coming to Lubbock this weekend.
Here's a quick look at the entire poll, courtesy of D1Baseball.
| Rank | Team | Overall Record | Record Last Week | Previous Rank |
| --- | --- | --- | --- | --- |
| 1 | LSU | 15-1 | 5-0 | 1 |
| 2 | Tennessee | 14-3 | 3-1 | 3 |
| 3 | Ole Miss | 14-2 | 4-0 | 4 |
| 4 | Wake Forest | 15-2 | 2-2 | 5 |
| 5 | Florida | 15-3 | 5-0 | 6 |
| 6 | Vanderbilt | 12-5 | 4-1 | 7 |
| 7 | Arkansas | 13-2 | 4-0 | 8 |
| 8 | Louisville | 14-1 | 4-0 | 9 |
| 9 | Stanford | 10-5 | 1-3 | 2 |
| 10 | East Carolina | 12-3 | 5-0 | 12 |
| 11 | TCU | 9-6 | 2-2 | 10 |
| 12 | Oklahoma State | 14-3 | 6-0 | 13 |
| 13 | UCLA | 12-3 | 3-1 | 16 |
| 14 | Virginia | 14-1 | 3-1 | 17 |
| 15 | Texas A&M | 12-4 | 5-0 | 15 |
| 16 | South Carolina | 16-1 | 5-0 | 20 |
| 17 | Virginia Tech | 12-4 | 3-2 | 11 |
| 18 | North Carolina | 12-5 | 3-2 | 14 |
| 19 | Campbell | 12-2 | 4-0 | 24 |
| 20 | Florida Gulf Coast | 14-3 | 4-1 | NR |
| 21 | Florida State | 11-4 | 3-1 | 21 |
| 22 | Texas Tech | 14-3 | 3-1 | NR |
| 23 | NC State | 14-2 | 2-2 | 19 |
| 24 | Alabama | 15-2 | 3-2 | 18 |
| 25 | Southern Miss | 10-5 | 2-2 | 22 |