Big 12 News
Four-Star WR Lorenzo Johnson Decommits from Texas Tech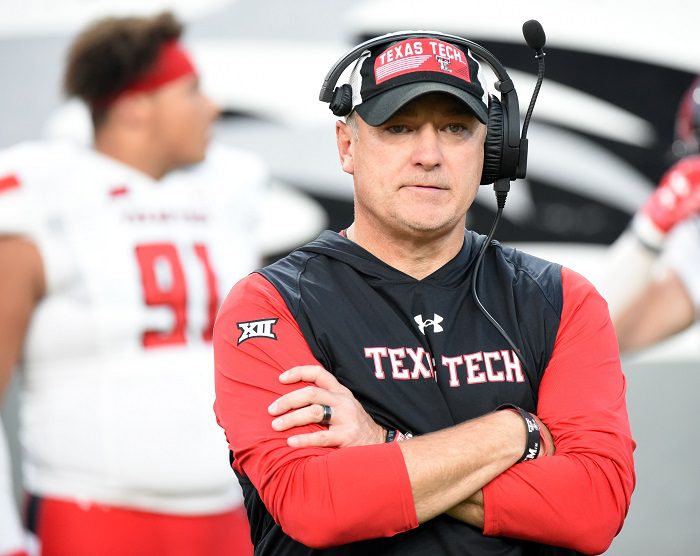 2024 four-star wide receiver Lorenzo Johnson announced his decommitment from Texas Tech on Monday night after having been pledged to the Red Raiders since February 4, 2022.
Johnson, the No. 19 athlete in the 2023 class according to On3, is listed at 5-11, 175 pounds and holds offers from Texas Tech, Texas State, Houston, and UNLV.
"After having a talk with dad and family, this has been a hard but necessary decision, and I will be decommitting from Texas Tech and reopen(ing) my recruitment," Johnson wrote in a statement on Twitter. "I want to thank the entire Texas Tech University staff for everything they've done for me and my family, especially coach Blanchard and coach McGuire, who both played a big role in my recruitment.
"I am extremely grateful for coach Yates, coach Conry, coach DeRuyter and the rest of the Texas Tech football staff for believing in my talents and providing me with an opportunity to play football at the next level. Texas Tech remains one of my top schools."
Despite Johnson's decommitment, the Red Raiders still pace the Big 12 in terms of recruiting rankings in the class of 2024. Joey McGuire and his staff have already collected six commitments for next year's class, and rank 11th nationally at the time that this article was published.
With Texas Tech still in the mix for Johnson's services, this fight isn't over, but the Red Raiders have some work to do if they hope to get one of their top commitments back in the fold.