Baylor Bears
Ranking the Final Four Path for Each Big 12 Team in the 2023 NCAA Tournament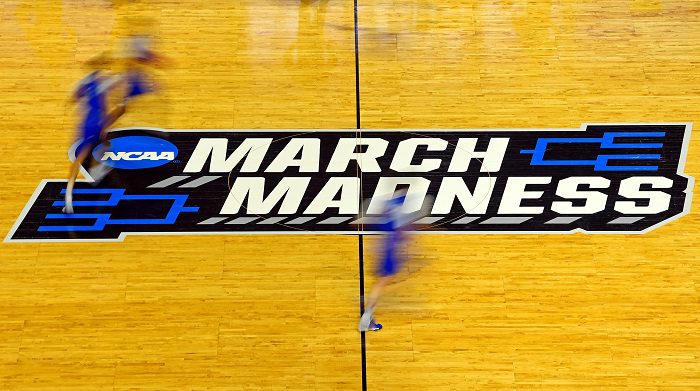 Seven Big 12 men's basketball teams will start their quest to bring home the 2023 NCAA Tournament championship on Thursday.
Some have an easier road than others.
Note that easy in the NCAA Tournament is a relative term. There is no easy path to a national championship. Perhaps it should be least difficult? Yes, least difficult based on the draw.
So, here, from least difficult to most difficult, is the road to the Final Four for each Big 12 team.
Texas (No. 2 seed)
Am I crazy to think that Texas has the easiest road? Its first game is against No. 15 seed Colgate. After that, the Longhorns would face either arch-rival Texas A&M or Penn State. I think the Longhorns match up well with both. Get to the Sweet 16 and they could potentially face Iowa State, Xavier, Kennesaw State or an 11-seed to be determined. I think the Longhorns match up well with that part of the bracket.
Get to the Elite Eight and there are potential opponents such as Houston, Iowa, Auburn, Miami (FL) and Indiana. I think Texas matches up favorably with all of them. It also sounds like forward Timmy Allen will be ready for the first round.
The region, frankly, sets up well for Texas.
TCU (No. 6 seed)
I think TCU got a favorable draw, despite being a No. 6 seed and having to wait on a No. 11 seeded-opponent to be determined. Assuming the Horned Frogs win that first-round game, they would probably face Gonzaga. The Bulldogs are once again a great team, but they also lost to Texas early this season.
From there, it's a potential Sweet 16 with UCLA, Northwestern or Boise State. If it's the Bruins, they're banged up. If it's Northwestern or Boise State, that's a favorable matchup for the Horned Frogs.
Get to the Elite Eight and TCU could conceivably have a rematch with Kansas, a team it split with in the regular season. It could also be Arkansas, Illinois, Saint Mary's or UConn. Head coach Jamie Dixon wanted an easier path this season after losing to Arizona in the second round of last year's tournament. Looks like he got it.
Kansas (No. 1 seed)
I worry about The Jayhawks' draw, especially to get out of the Sweet 16. Assuming the Jayhawks blow by Howard, it's a matchup with either Arkansas or Illinois (the latter would be quite interesting given that Kansas coach Bill Self and Illinois coach Brad Underwood go way back).
Get out of there and the Jayhawks would most likely get either UConn or Saint Mary's in the Sweet 16. Either will be a tough out for Kansas.
TCU, as noted, could see the Jayhawks in the Elite Eight. It could also be the well-heeled UCLA Bruins or Gonzaga. I think this draw is more difficult that one might think, especially with the big names in the bracket.
Kansas State (No. 3 seed)
I would be worried about this draw if I were Kansas State. Montana State won't be an easy team to eliminate in the first round. From there the Wildcats would get either Kentucky, which has surged the past month, or Providence, a team that knows how to play physical basketball.
The Sweet 16 could feature a matchup with Marquette, coached by former Texas coach Shaka Smart, or potentially Michigan State or USC. Should the Wildcats get all the way to the Elite Eight, there is potential for a matchup with Purdue, Tennessee or Duke. It's a tough region. Get all the way through that and you deserve a Final Four bid.
Baylor (No. 3 seed)
On the surface, this looks like a region that would give Baylor a good path. But UC Santa Barbara is a quality mid-major that could give the Bears a lot of trouble. If the Bears get by that, then Creighton has a tall front line, and should it beat NC State, the Bluejays would be a difficult matchup.
Get to the Sweet 16 and the Bears will probably play Arizona. But, Missouri or Utah State is capable of getting there, too.
If the Bears get all the way to the Eight Eight they're probably facing No. 1 seed Alabama. If for some reason the Crimson Tide isn't there, then the Bears have lucked into an opportunity to get into the Final Four against a better matchup like Virginia or San Diego State.
It's a deceptively difficult path to the Final Four for Baylor.
Iowa State (No. 6 seed)
Like TCU, Iowa State is in a bad position where it has to wait to find out its opponent after the First Four game.
What makes it more difficult is that the potential opponent is either Arizona State or Nevada, a couple of teams that have had good runs the past month. And, as Cyclones fans know, the past few weeks have been uneven to say the least.
But Iowa State wins that game then it's most likely a match-up with Xavier. Forget that the Musketeers could give the Cyclones trouble. Should ISU win in the second round there's a good chance it would earn them a rematch with Texas.
And if the Cyclones could get to the Elite Eight? Then it's probably a match-up with No. 1 seed Houston. The Cyclones have not been playing great basketball the past few weeks and this path makes it that much harder for them to gather momentum in this tournament.
West Virginia (No. 8 seed)
No. 8 seed West Virginia has a difficult start with Maryland. It's also an early start game on the first day of the Tournament, and sometimes those games don't always lead to the best performances.
Should West Virginia move on, it would likely get Alabama in the second round. Perhaps the Mountaineers can get Oklahoma's scouting report, since the Sooners beat Alabama. But this would certainly be the most difficult second-round matchup for any Big 12 team.
Even if West Virginia gets out of that particular part of the bracket and into the Sweet 16, it will likely face one of a quartet of teams that include San Diego State, Charleston, Virginia and Furman. Those are all teams capable of reaching the Elite Eight. But, at that point, WVU would have proven its capable of that, too.
You can find Matthew Postins on Twitter @PostinsPostcard