Trending Now
Arizona President Says Pac-12 Considered Big 12 Merger in 2021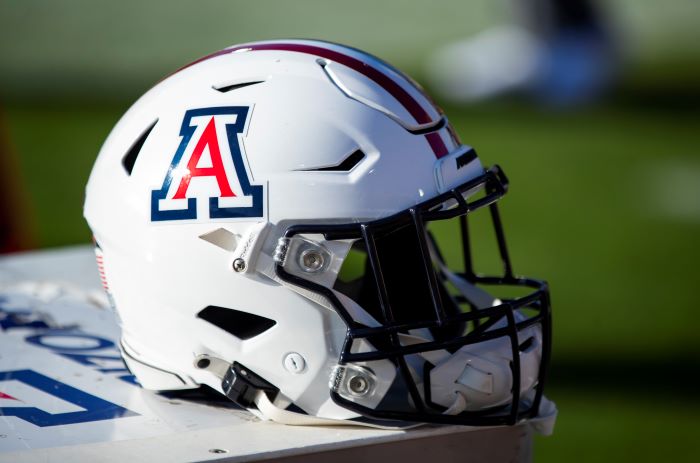 When Oklahoma and Texas decided that the SEC was their next great venture, the Big 12 was looking at all of its options.
Eventually, the conference would add BYU, Cincinnati, Houston, and UCF to its membership to help offset the loss of its flagship programs, but certainly, there were other plans or options out there, right?
According to Arizona University's president Robert Robbins, the Big 12 also discussed, at least in principle, the prospect of merging with the Pac-12.
In an article from Mercury News, Jon Wilner says that Robbins was asked about discussions between Arizona and the Big 12, but didn't answer directly. However, Wilner did report that Robbins claims to have "friends in the conference" and was also in favor of adding the remaining Big 12 schools to the Pac-12 after Oklahoma and Texas announced their departure to the SEC in the summer of 2021.
"I personally liked the idea … of forming the Pac-20, or the Big Pac – whatever you'd want to call it," Robbins to Mercury News."I thought it would've been really cool. But it got very complicated."
After seeing all the hoops and tangles that the Pac-12 has had to work through in its media rights negotiations, I don't doubt that things got too complicated between the two parties.
Robbins also had some interesting notes regarding the Pac-12's media rights negotiations and the feel of the room, so to speak, among the Pac-12 schools.
"We're all committed," Robbins said. "I'm pretty confident George [Kliavkoff] will bring us a deal that we're happy with and that preserves the Pac-12 to make the next step together — or with 12 (schools) if we add anybody."