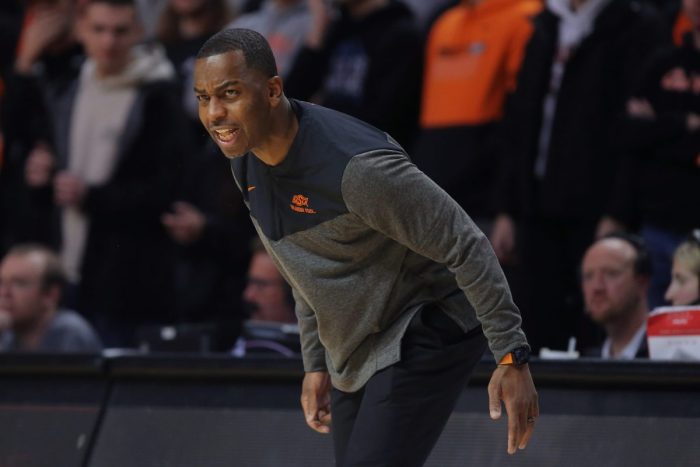 Oklahoma State fans have been vocal about missing out on the 2023 NCAA Tournament this year including head coach Mike Boynton who addressed the situation ahead of Wednesday's run in the NIT Tournament.
Boynton expressed his disappointment to media members by saying, "Man, we were really close to being one of those teams. We were literally No. 69 on a 68-team list. We did some good things. Do we need to be better? Yes, no question. We gotta be better. The goal isn't going to change. We're not gonna start saying let's celebrate going to the NIT. But we are gonna go try to win the NIT since we're in it."
While the statements from Boynton still may sting for the Cowboys faithful, the team takes on Youngstown State on Wednesday in the first round of the NIT Tournament.
Speaking on the team's mindset, many believed the Cowboys would be unprepared or mentally out of things heading into the tournament after such a tough blow on selection Sunday. Mike Boynton put all the doubts to rest by saying, "I think they're in a good place. I think the way the season ended this time was a little bit different than the way it ended the last time. We won a couple games late, but we had played much better down the stretch that season. But I think after seeing them practice for a couple days, for the most part — and I can't say to a man, I don't want to speak for each individual person — I think they're gonna be excited to play Wednesday."
The Cowboys tip off against the Youngtown State buts at 6:00 PM CST on Wednesday March 14th in what should at least give fans a bit of an exhale moment getting to watch their team at the very least, one more time.