Big 12 Basketball
Former Oklahoma Star Trae Young Picks All-Big 12 Final Four, with Kansas State as Champion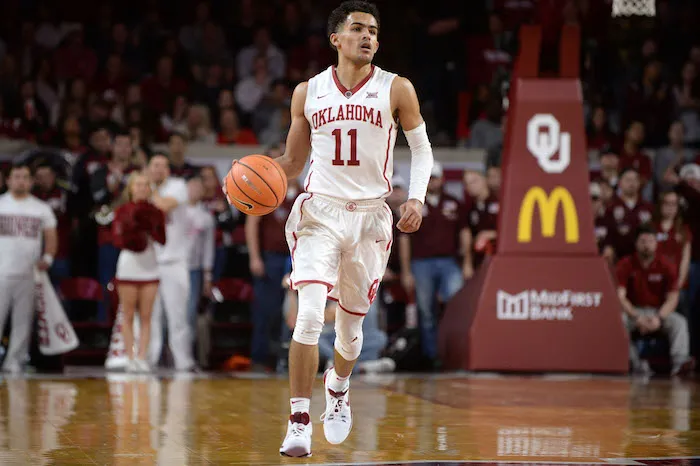 The Big 12 has been the best conference in college basketball all season, and Trae Young is fully buying into that. The former Oklahoma star and current Atlanta Hawks two-time All-Star picked four teams from the league to make the Final Four and one of them to cut down the nets.
Young has Baylor emerging over Alabama out of the South Region, Kansas State advancing over Memphis in the East, Texas besting Houston for the Midwest's spot and Kansas taking down Gonzaga to go to the grand stage in Houston. There, it's Kansas State and Texas playing for all the marbles, which he predicts Kansas State to win and become national champion.
If the Wildcats are to accomplish that feat, they would cut down the nets for the very first time in program history. That's after they've already punched four previous tickets to the Final Four. One of the better programs historically in the Big 12, the Wildcats are 37-35 all-time in the Big Dance.
Under the direction of first-year head coach Jerome Tang, No. 3 seed Kansas State will start things off in that East Region against No. 14 seed Montana State in Greensboro, N.C., on Friday. The winner will play either No. 6 seed Kentucky or No. 11 seed Providence.
Kansas State completed the regular season with a healthy 23-9 record. That included an 11-7 mark in Big 12 play.
All-Big 12 First Team recipients Keyontae Johnson and Markquis Nowell are obviously a huge reason that's the case. Johnson and Nowell have been highly productive in the scoring department, pouring in 17.7 and 16.8 points per game, respectively. In addition to that, Johnson is grabbing 7.0 rebounds per contest, and Nowell is racking up 7.6 assists per contest.
Tang, who, as mentioned, has had a phenomenal first season in front of the Kansas State bench, is the Big 12 Coach of the Year. He's seen his team collect victories against each of the league's other contenders during the run.