Big 12 News
Oklahoma State Top 50 Signee Brandon Garrison Tabbed Gatorade Oklahoma Basketball Player of the Year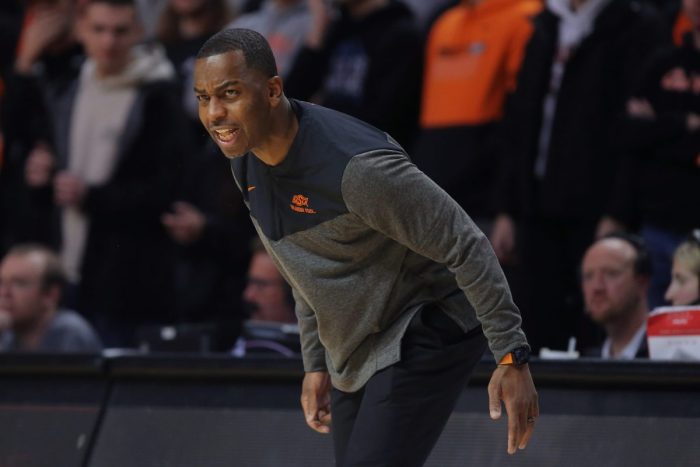 Oklahoma State Cowboys basketball signee Brandon Garrison has been named the 2022-23 Gatorade Oklahoma Basketball Player of the Year, it was announced Wednesday.
That's after he just led the Del City Eagles to the Class 5A State Championship this past Saturday. Behind his dominance, the Eagles finished the season on an 11-game winning streak and with a 21-6 overall record.
When he was selected, while heading into the 5A State Semifinals, Garrison was averaging 16.1 points, 10.1 rebounds, 3.0 assists, 1.7 blocks and 1.2 steals per game. That, of course, shows his versatility and ability to affect the game in multiple ways at the center position.
"Brandon is the state's best prospect," said Oklahoma State head coach Mike Boynton when Garrison signed back in November. "He's very accomplished having already won a state championship and a gold medal as a member is the USA U18 team in summer 2022. Brandon is a great rebounder and maybe the best passing post player in the country. His impact will be a great one from the moment he arrives in Stillwater. Brandon has been developed by a host of great coaches in both high school and AAU."
Garrison boasts the No. 42 overall ranking and is the No. 5 center and top-ranked player in the state of Oklahoma, with a four-star and 0.9840 rating, according to the industry-generated 247Sports Composite. Per 247Sports, he's the country's No. 52 overall prospect, No. 5 center and No. 1 player in the state of Oklahoma, with a four-star and 93 rating.