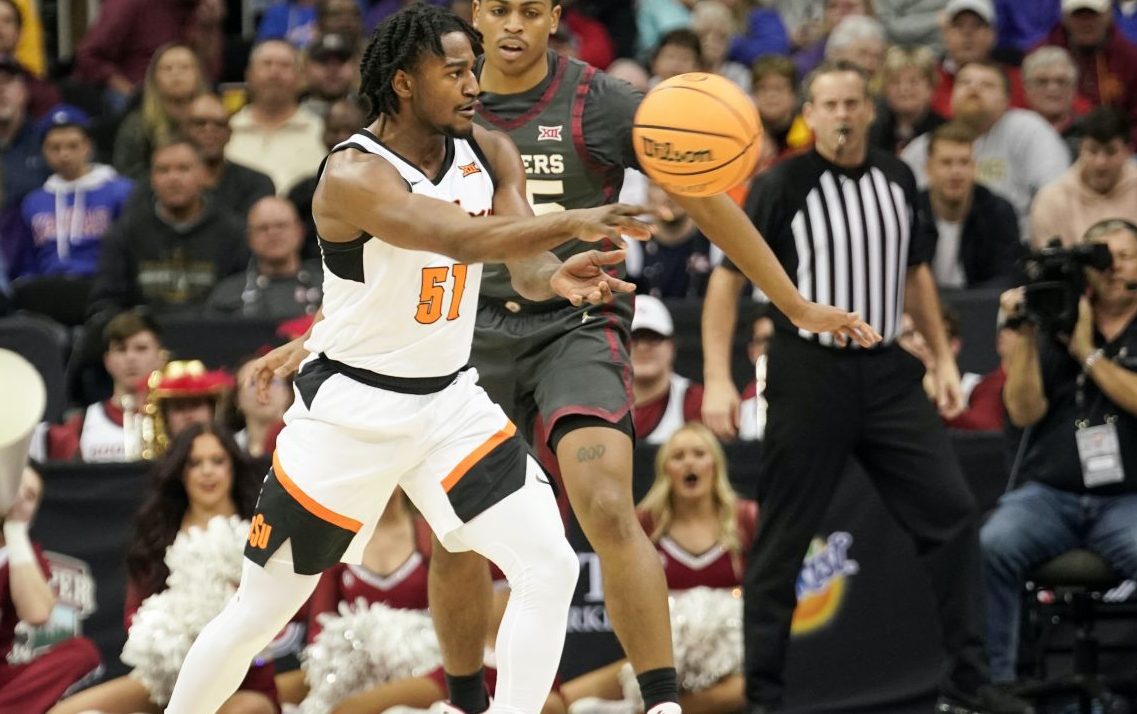 The Oklahoma State Cowboys defeated the Youngstown State Penguins, 69-64, in the first round of the men's Postseason NIT on Wednesday.
Oklahoma State will play Eastern Washington either Saturday or Sunday.
The Cowboys (19-15) were disappointed they weren't selected for the NCAA Tournament, something head coach Mike Boynton spoke to before the Cowboys headed to Youngstown, Ohio, for their first-round game with the Penguins (24-10).
To make matters worse, the Cowboys had to go to Youngstown because it didn't have the support staff to have the game at Gallagher-Iba Arena, something the Cowboys were entitled to as a No. 1 seed. Most of that staff is in Tulsa supporting an NCAA wrestling event, as OSU is the host institution.
The Cowboys expect to host their second-round game at GIA.
Youngstown led for most of the game, but the Cowboys rallied toward the end of the contest. Guard Quion Williams gave the Cowboys the lead with 6:53 left after he scored a lay-up, drew a foul and made a free throw to give them a 54-52 lead.
From there, OSU built an eight-point lead with 1:33 left. The Penguins attempted to do all it could to cut into the lead and was down 67-64 with 11 seconds left. After a YSU timeout, John Lovelace fouled OSU's Caleb Asberry and his two free throws iced the game for the Cowboys.
Five different Cowboys scored in double figures, with forward Tyreek Smith leading the way with 13 points. Williams, Asberry and Bryce Thompson had 11 points each, while Moussa Cisse had 10 points. Three Cowboys had double-doubles — Cisse (13 rebounds), Smith (12 rebounds) and Williams (11 rebounds).
OSU got off to a slow start, falling behind by as much as nine points in the first half before the Penguins went into the locker room with a 37-33 lead.
You can find Matthew Postins on Twitter @PostinsPostcard