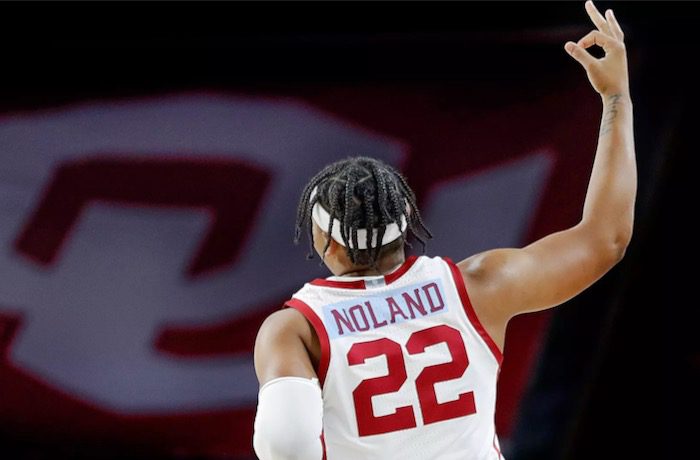 There's already a second Oklahoma Sooner to enter the transfer portal. Sophomore guard CJ Noland announced his decision to do so this week upon the conclusion of the season.
"My two years at OU have been rewarding in ways you wouldn't imagine," Noland started in a statement on Twitter. "I've met and played with some amazing people. I am stronger in every way and I have a clearer vision of my purpose. Thank you all for allowing me to be a Sooner and for the support that I needed to navigate. The word says 'Faith without work is dead.'
"I am officially entering the portal. I kept my faith; now it's time to go where I can work. Many blessings to you all."
Noland played in 26 games for the Sooners this season, starting the first eight of those. He scored 3.2 points per game to go along with 1.3 rebounds per contest, while shooting 35.7% from the field. But he hit only 23.6% from 3-point range, as he averaged 14.5 minutes per game.
The 6-foot-2, 229-pound wing from Waxahachie, Texas played in a total of 61 games over the course of two seasons at Oklahoma. He was a Big 12 All-Freshman Team recipient during the 2021-22 campaign.
Noland joins guard Benny Schroder as players who have entered their name into the transfer portal following what was a disappointing season in Norman. The Sooners finished with a 15-17 record in year two of the Porter Moser era and now haven't appeared in the NCAA Tournament for the last three years it's been held.