Big 12 News
Texas Tech Forward KJ Allen Enters Transfer Portal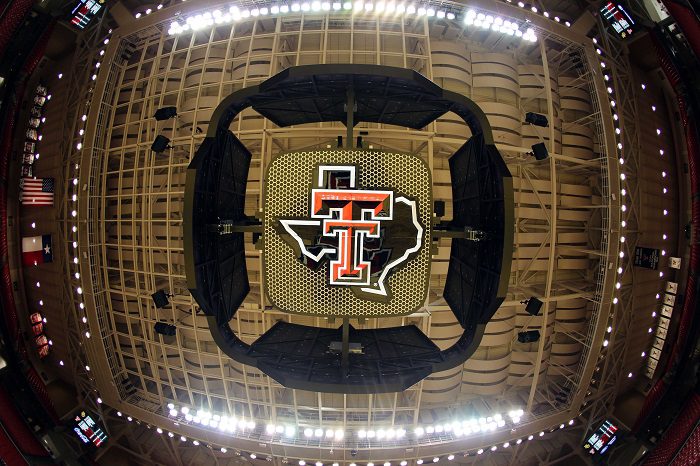 A fourth Texas Tech player has entered the transfer portal after last week's news that head coach Mark Adams stepped down. Forward KJ Allen is the latest, joining the likes of guard Elijah Fisher, forward Robert Jennings II and center Fardaws Aimaq.
"I would like to start by thanking God for his continuous blessings, including giving me the opportunity to put on a Texas Tech Red Raider uniform," Allen started in a statement, via On3. "I would also like to thank Red Raider Nation, the Texas Tech administration, my coaching staff, my teammates, and managers for taking me in as family. I will forever remember and cherish the good times I had here at Texas Tech these past two years.
"With that being said, I will be entering the transfer portal. I wish the program and all the fans the best!"
Allen averaged 2.4 points and 2.0 rebounds per game while appearing in 26 contests during the 2022-23 season. He shot 55.6% from the field, averaging 9.2 minutes per game. He began his career at East Los Angeles College before transferring to Texas Tech prior to the 2021-22 season.
As for the aforementioned that's put things in motion, Adams resigned from his post as the Red Raiders' men's basketball coach shortly after they were eliminated from the Big 12 Tournament in Kansas City. This came after Adams was suspended the previous Sunday for what Texas Tech called an "inappropriate, unacceptable, racially insensitive" comment to a player prior to Saturday's game with Oklahoma State in Lubbock.
Per the release, Texas Tech Director of Athletics Kirby Hocutt determined that the racially insensitive comment was unintentional and an isolated incident. Following the comment, Adams immediately apologized to the team.
"My lifelong goal was to help and be a positive influence on my players, and to be a part of the Texas Tech men's basketball team," Adams said. "However, both the University and I believe this incident has become a distraction for the Texas Tech men's basketball team and the University, which I care about so deeply."
It seemed as if the writing was on the wall after the suspension. Shortly after the release of the suspension, Stadium's Jeff Goodman spoke both to a Texas Tech athletic source and to Adams. The Tech source told Goodman that he would be "shocked" if Adams kept his job.
Texas Tech finished the season with a 16-16 record and tied in the Big 12 cellar with Oklahoma at 5-13. Adams was 43-25 in his two seasons in Lubbock.