Trending Now
Arizona President: If Big 12 Can Get Arizona, Colorado, Whole Pac-12 'Blows Up'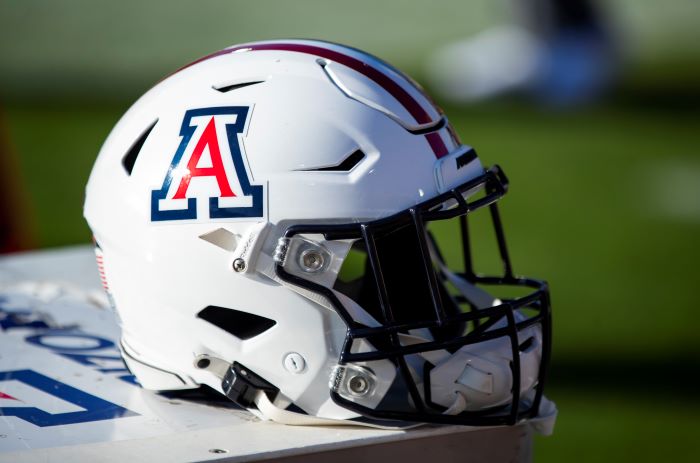 There's been quite the flirtation in recent days between the Big 12 Conference and the so-called four-corner schools of the Pac-12. In light of that, Arizona President Robert C. Robbins spent a lengthy amount of time with select reporters this week suggesting the Pac-12 could have a new media rights deal right around the corner with potentially a "better" figure than the Big 12's recent extension.
However, some more of what he said might be the true story. And it indicated the speculation about Arizona, Arizona State, Colorado and Utah to the Big 12 might not just be speculation. There might be some real substance to it.
"I tell Brett this all the time, and I've got really good friends over the years who are presidents now in the Big 12 schools, I love you guys, but if the roles were reversed, I wouldn't expect any of you to leave the Big 12 if you didn't know what deal you were getting there," said Robbins, when asked a question about the Pac-12's potential demise, via The Athletic. "We've got to see what deal we're getting, and then I'll be able to make an informed decision."
Then came the kicker, with a little fluff in front.
"Until then, it's all speculation and people fear-mongering and saying, 'You don't want to be the last, because there might not be a seat for you,'" Robbins continued. "Well, I'm not buying into that. I haven't seen anyone else jump and run. It'd be a problem if enough people did, obviously, and that's what Brett and the Big 12 are banking on. If you can get Arizona and Colorado to say yes, then the whole Pac-12 — what's left of it — blows up."
Whoa. Read that again.
That last part is notable. A president referencing his school and current league with those words and that phrase, suggesting it could break up should they make a decision to move, isn't your everyday talk from an official of that pedigree.
So continues the saga. As eyes from the Midwest look west and eyes in the West look eastward with flirtation.