Big 12 News
Bill Self Will Not Coach vs. Howard in NCAA Tournament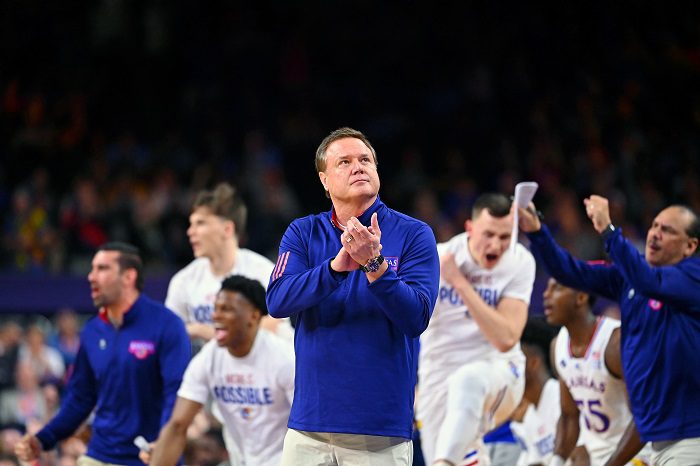 The Kansas Jayhawks will be without their head coach for the fourth-consecutive game as KU announced on Thursday morning that Bill Self will not be one the bench for the Jayhawks against Howard on Thursday in the first round of the NCAA Tournament.
Kansas assistant Norm Roberts gave an update on Self on Wednesday, saying that the legendary hoops coach was doing better.
"He's doing well today," Roberts told KU247 following practice Wednesday, after he filled in for the legendary head coach during the Big 12 Tournament. "He was at practice today, he was at practice last night and all of our meetings. He's doing well, he's getting better all the time. We're hopeful and everything is day-to-day with him, but if you ask our guys he got after them pretty good today so he was doing really well."
Despite his improvement, Self will miss today's game as he continues to recover from a recent health issue.
Now, with the rumors confirmed, Norm Roberts will remain the acting head coach in Self's absence.
Kansas is set to take on the Howard Bison on Thursday at 1:00 pm CT. The Jayhawks are favored by 23 points in the contest and should have little issue in putting away the No. 16 seed.