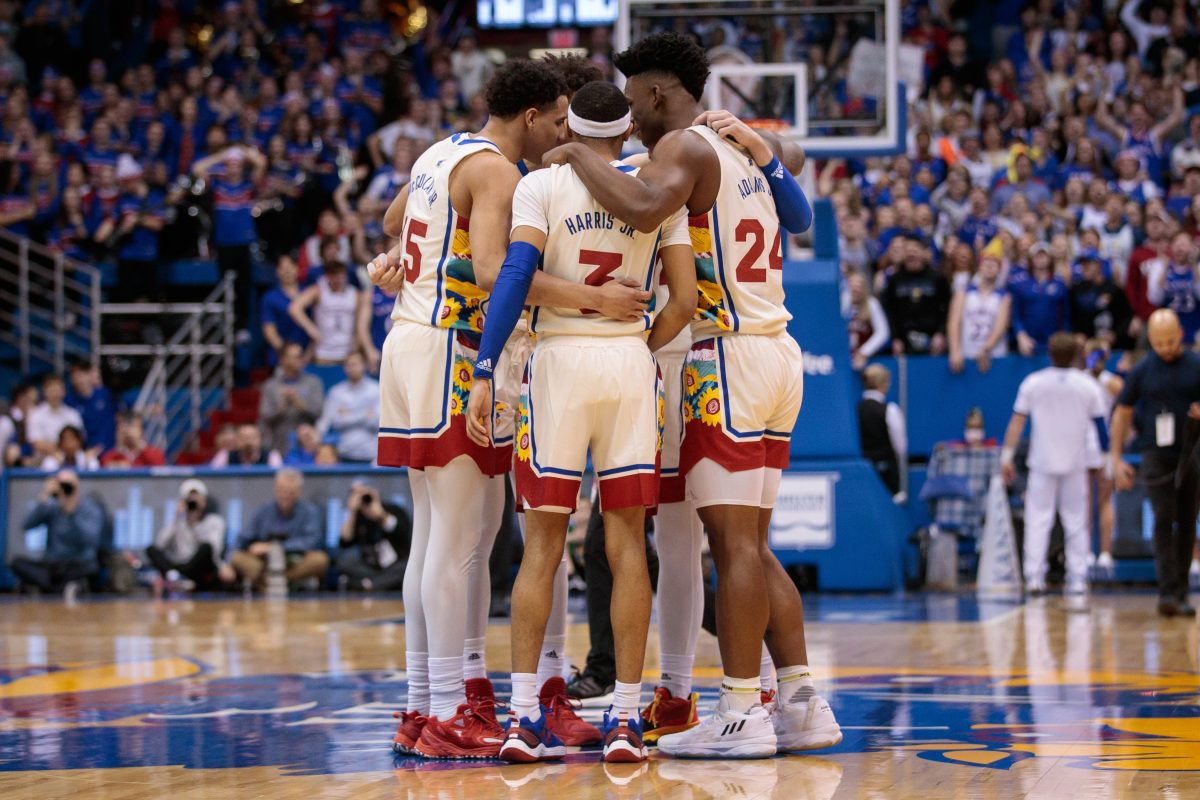 Here is everything you need to know about the Kansas Jayhawks and the Howard Bison in our NCAA Tournament men's basketball preview and prediction.
NCAA Tournament
West Region – First Round
Game Info: 1:00 p.m. CT, Thursday, TBS
How They Got Here: Kansas won the Big 12 regular season title, while Howard beat Norfolk State to win the MEAC Championship.
Winner gets: A second-round game against the winner of the game between No. 8 Arkansas and No. 9 Illinois.
Projected starting lineups
Kansas: G Dajuan Harris, G Joseph Yesefu, G Gradey Dick, F K.J. Adams, F Jalen Wilson
Howard: G Marcus Dockery, G Elijah Hawkins, F Shy Odom, F Steve Settle III, F Jordan Woodd
Player to watch
Kansas
G Gradey Dick: It's easy to say Jalen Wilson, especially since he was just named a First-Team All-American. But the reality is that Wilson needs help to win games. He can't do it alone. In fact, when Dick struggles, Kansas is vulnerable. KU lost to Texas twice in the last week of the season, and in those two games, Dick scored a combined 12 points, while making just five of his 16 shots. In their only loss in February against Iowa State, Dick finished with just seven points.
So for the Jayhawks, Jalen Wilson is a lock to put up big numbers, but he needs a No. 2, and that would be Gradey Dick.
Howard
G Elijah Hawkins: The 5'11" guard from Washington D.C. was the only First-Team All-MEAC player for the Bison. Hawkins led the team with 13.0 points per game and 5.9 assists per game, while also averaging 3.7 rebounds per game. His steadiness in the MEAC Tournament helped the Bison pull off the win and punch an NCAA Tournament ticket. How steady? He had between 8-10 points and exactly 5 or 6 assists in all three games, and has done that for the last four games in a row. He runs this team and will need to play the game of his life for the Bison to be in the game late.
Key Storylines
Kansas
135-1.
That's all that matters. No. 1 seeds are 135-1 in 136 match ups against No. 16 seeds. Of course, we are five years removed from the one time it did happen, when UMBC beat Virginia 74-54 during the 2018 NCAA Tournament. Kansas has some questions right now around depth, like Kevin McCullar's back spasms, plus Bill Self is expected back after two stents. But the Jayhawks should not be sweating this one out of they play their game.
Howard
Do they have UMBC on speed dial to get the special sauce? But on a serious note, Howard needs to get red hot from three-point range. The Bison are the best three-point shooting team in the MEAC, hitting 37.7% of their threes. On the flip side, Kansas was middle of the pack in three-point shooting (34.4%) and their 7.0 three-pointers per game ranked 7th out of 10 Big 12 teams. If the Bison can catch a hot hand, or two, a miracle is not impossible.
Prediction
Kansas 74, Howard 52
No No. 1 vs. No. 16 seed game had been decided by one possession since 1996 (Purdue beat Western Carolina, 73-71). And it won't happen in this one in Des Moines, which will see a huge percentage of Kansas fans making the three-hour trip up north. I'm not expected any issues for the Jayhawks in this one as Bill Self is likely back on the sidelines, Kevin McCullar gets back on the court and the Jayhawks shake off their stench of their lost to Texas last Saturday and look ahead to their much tougher second-round match up against either Illinois or Arkansas.