Baylor Bears
Big 12 Baseball: Three Must-Watch Games for Week 5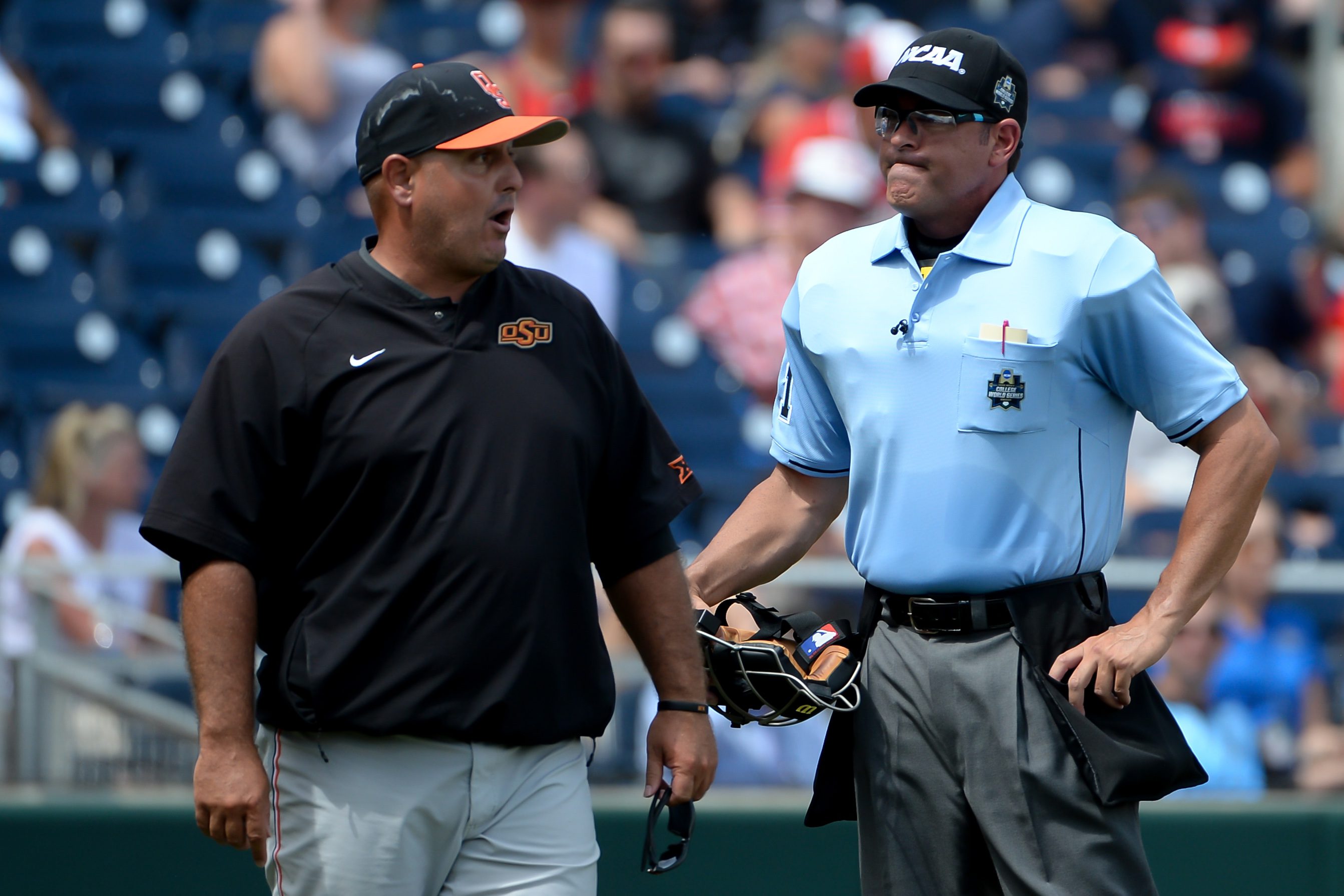 A few weekends of baseball are already in the books for the 2023 season, and Big 12 play is now upon us. A trio of teams are in the D1Baseball Top 25, as one has reentered. TCU leads the bunch of three at No. 11, with Oklahoma State and Texas Tech at Nos. 12 and 22, respectively. Some others are receiving votes in polls.
With that said, there are some intriguing matchups for weekend No. 5. Here are three games that you absolutely cannot miss if you are a Big 12 baseball fan.
3. Kansas State (12-5) @ Baylor (6-11)
Date: Friday, March 17 | Time: 6:30 p.m. CT | Location: Waco, TX | TV: ESPN+
It's the worst of the three, but it's the opening series of conference play nonetheless. The Wildcats are actually off to a modest start, winners of 12 of their first 17 after they were expected to finish seventh in the league in the preseason poll. The Bears are off to a start that was probably expected after they were projected to finish last.
But none of what's taken place so far has any bearing on that. This does. Kansas State will trot out a Friday night start who's been very solid so far in Owen Boerema. He's collected a couple of victories to no losses while compiling a 3.26 ERA with 26 strikeouts to eight walks. Baylor will counter with Blake Helton, who has been roughed up this season, but has recorded at least eight strikeouts his last two times out.
2. No. 11 TCU (9-7) @ Oklahoma (11-6)
Date: Friday, March 17 | Time: 6:30 p.m. CT | Location: Norman, OK | TV: ESPN+
It's a Big 12 opening weekend battle between last year's regular season champion and 2023 preseason pick and last year's league runner-up and eventually College World Series runner-up. TCU is the favorite heading in, but Oklahoma has plans to be a factor as well.
It's Kale Davis vs. Ryan Vanderhei. One has settled in quite nicely since transferring from Oklahoma State. The other has great stuff and has the ability to go toe-to-toe on the rubber with the league's best, even if his last showing was a blowup one. Davis is 2-0 with a 3.54 and 14 strikeouts to eight walks. Vanderhei's ERA has elevated to above 5.00 after surrendering seven runs, six earned, last Friday at San Diego, but he carries with him an impressive 5:1 K:BB ratio.
Offensively, Oklahoma catcher Easton Carmichael exploded last week with a .571 batting average and 13 RBI, two home runs, two triples and six runs scored. He'll look to keep that production going at the plate. TCU designated hitter Cole Fontenelle Jr. is in midst of a seven-game hitting streak, and he'll try to keep it intact.
1. No. 12 Oklahoma State (15-3) @ No. 22 Texas Tech (16-3)
Date: Friday, March 17 | Time: 6:30 p.m. CT | Location: Lubbock, TX | TV: ESPN+
These two absolutely have legitimate aspirations to win the Big 12 in 2023. Oklahoma State received four of nine first-place votes and was second in the preseason poll, while Texas Tech was just behind in third. The Cowboys have been in the rankings over each of the first four weeks of the season, while the Red Raiders briefly fell out, but reentered this week following a huge best-of-three victory over then-No. 23 Iowa.
Let's do a third opening battle on St. Patrick's Day. The Cowboys will give the ball to 2022 Freshman All-American Juaron Watts-Brown, who has built on the heels of that impressive first season in Stillwater. He's tossed 22.2 innings with sub-2.00 ERA and 35 strikeouts to seven walks, with a 2-0 record. That included 13 punch-outs in 6.2 innings last week. Red Raiders starter Brendan Girton takes the hill after he lasted only three innings in last Friday's opener against Iowa. But he's compiled a sub-3.00 ERA and should be up to the task. Both offenses are putting up runs, and this should be an interesting one.