Oklahoma Sooners
Oklahoma Relishing Opportunity to Play at Prestigious Pauley Pavilion, House of Late Legendary UCLA coach Billie Moore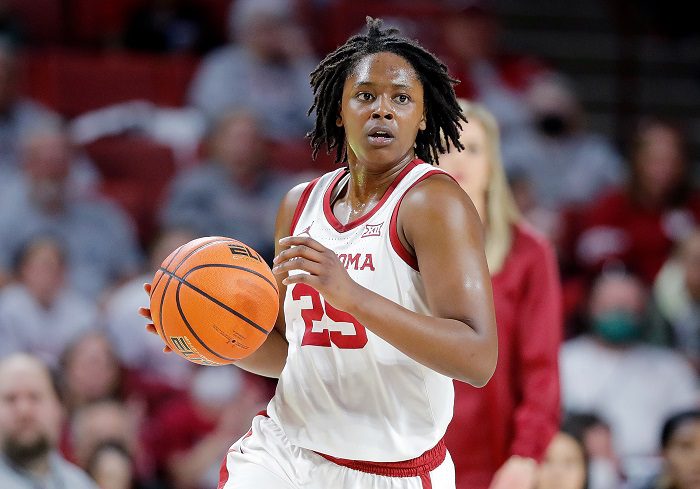 Plenty of legends have set foot in Pauley Pavilion. Everyone knows it, and that includes the Oklahoma Sooners women's basketball team, who is about to open the 2023 NCAA Tournament in UCLA's special house and is excited to do so.
"Yeah, I mean, it's beautiful here, just in L.A. generally and on the campus," said forward Madi Williams. "And even just coming in, I was kind of in awe of all the banners hanging around and walking through the hallway and seeing all the great players that played here before us.
"I mean, it's a great opportunity to be able to step on the same floors that legends and greats were able to play on."
NCAA all-time 3-point leader and guard Taylor Robertson concurred.
"Yeah, what she said," Robertson added. "I'm just excited to go out there and just be on the court and shoot and practice, yeah."
Head coach Jennie Baranczyk, who played at a special place in Iowa in her own right, obviously has a deep appreciation for this venue and what it represents as well.
"To play at UCLA, I think is a really big deal, especially this year," Baranczyk said. "Billie Moore obviously was such a matriarch of our game. And on a personal note from our standpoint, I was about 22, 23, and I got to sit next to her on an airplane and had one of the most impactful conversations of my entire professional career. She was so gracious, so incredible. We never connected again. It was just by happenstance.
"But pretty special this year to be able to play here and to be able to just understand her presence of what she meant to the game of women's basketball."
Moore passed away back in December. She would clearly be humbled by those comments, as her former team is hosting the event as a No. 4 seed.