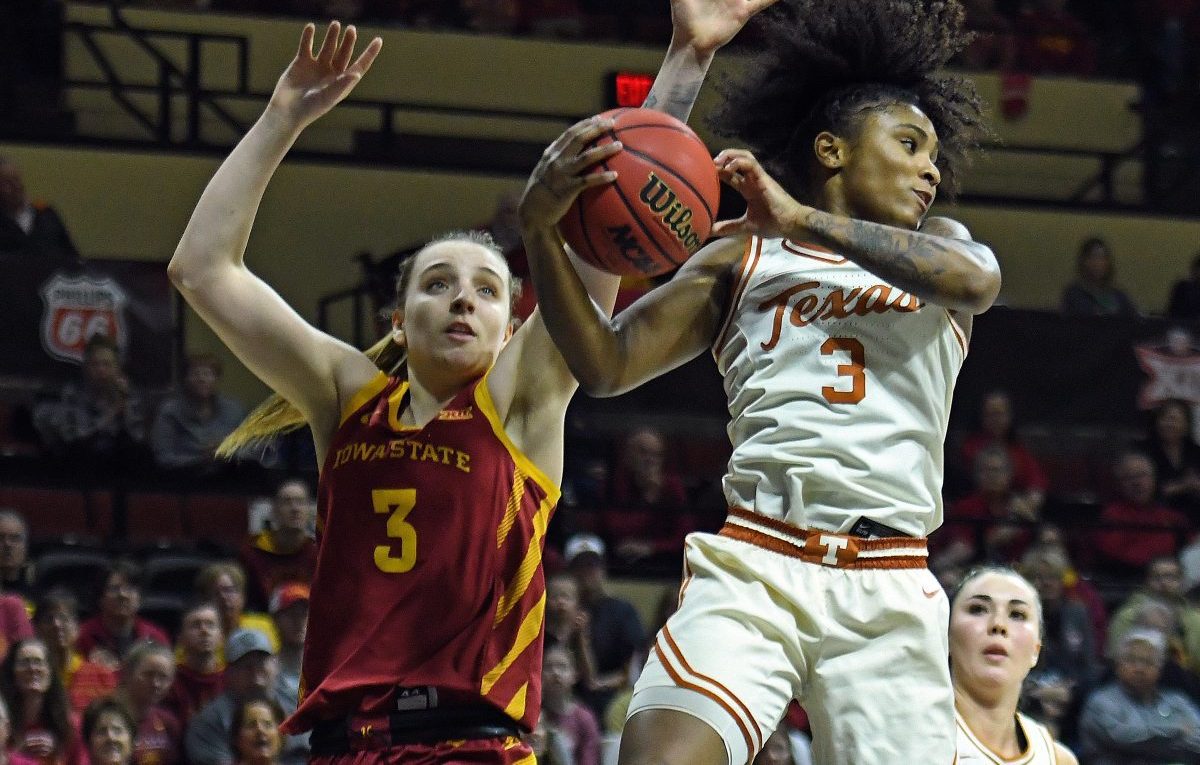 Here is everything you need to know about Texas and East Carolina in our Longhorns vs. Pirates NCAA Tournament women's basketball preview.
NCAA Tournament
Seattle Region 4 – First Round
No. 4 Texas (25-9) vs. No. 13 East Carolina (23-9), Moody Center, Austin, Texas
Game Info: 9 p.m. CT, Saturday, ESPN
How They Got Here:
Texas was selected an at-large berth to the NCAA Tournament. East Carolina earned the NCAA's automatic berth by winning the American Athletic Conference Tournament.
Winner gets: A second-round game against the winner of the game between No. 5 Louisville and No. 12 Drake on Monday.
Projected starting lineups
Texas: F Khadija Faye, F DeYona Gaston, G Rori Harmon, G Shay Holle, G Shaylee Gonzalez.
East Carolina: G Danae McNeal, G Micah Dennis, G Synia Johnson, G Morgan Moseley, F Amiya Joyner.
Player to watch
Texas
G Rori Harmon: It all starts with Harmon, who was an All-Big 12 First Team guard and named by the Big 12 coaches as the Defensive Player of the Year. She is one of the best all-around players in the conference, capable of scoring, passing, rebounding, and defending. She runs head coach Vic Schaefer's offense to near perfection. Against Oklahoma State in the Big 12 Tournament semifinals she scored 11 points, dished out 10 assists, and grabbed seven rebounds. She is the first player in Big 12 Tournament history to have at least 10 points, 10 assists, and five rebounds in a game. Harmon is averaging 11.2 points, 5.2 rebounds, 7.3 assists, and 2.3 steals per game entering the NCAA Tournament.
East Carolina
G Danae McNeal: It's rare to find a player that wins a conference defensive player and most improved player award in the same year. But McNeal did just that. McNeal finished the regular season as The American leader in both scoring (18.2 ppg) and steals (3.0 per game) and becomes the third Defensive Player of the Year from East Carolina in the last four years (Lashonda Monk won in 2020 and 2021). She was also named to the All-American Athletic First Team. McNeal, a fourth-year college player, enters the NCAA Tournament averaging 17.6 points, 3.1 rebounds, 1.5 assists, and 2.9 steals per game.
Key storylines
Texas
Texas came into the season with high expectations, fueled by winning the Big 12 Tournament and reaching the Elite Eight last season. Texas also imported a quartet of transfers that they expected to make a significant impact. Some of them, such as Shaylee Gonzales, have. Others, like Taylor Jones and Sonya Morris, have battled injuries this season. Harmon, who was banged up to start the season, has been consistent through it all. But the elevation of forward DeYona Gaston's game throughout the season and moving Shay Holle back into the starting lineup for the injured Morris, sparked a month-plus surge that helped Texas share the Big 12 Championship with Oklahoma and earned the No. 1 seed in Kansas City. Texas may have lost to Iowa State in the Big 12 Championship game, but the Longhorns enter the NCAA Tournament having won 13 of their last 16 games.
East Carolina
This is a breakthrough season for the Pirates. ECU became the first non-No. 1 seed to win the AAC Tournament title, beating Houston. The Pirates are making their third NCAA Tournament appearance after previous berths in 1982 and 2007. ECU also earned a No. 13 seed in the 2007 tournament when they fell to the eventual NCAA runner-up Rutgers Scarlet Knights. ECU enters the NCAA Tournament having won nine of its previous 10 games. But ECU has faced just one ranked team this season and went 0-1, falling to South Florida.
Prediction
Texas 78, East Carolina 60. It's safe to say that ECU hasn't matchup with a defense quite like Texas'. Expect the Longhorns to start slowly in the first quarter and pick up steam as they turn over the Pirates and turn those into points.
You can find Matthew Postins on Twitter @PostinsPostcard.