Big 12 Basketball
Three Thoughts on West Virginia's 75-62 NCAA Women's Tournament Loss to Arizona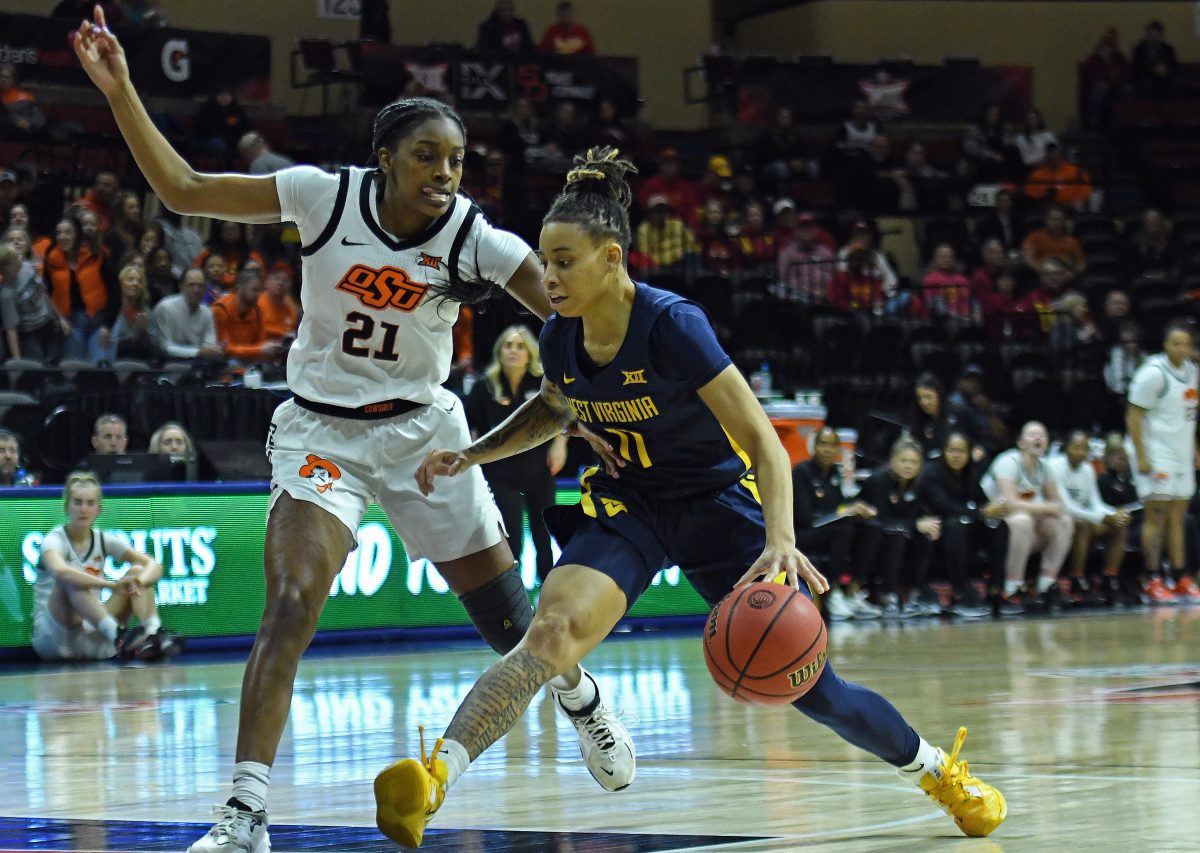 The West Virginia Mountaineers lost to the Arizona Wildcats, 75-62, in the first round of the NCAA Women's Tournament on Friday in College Park, Md. Here are three thoughts on the game.
West Virginia (19-12) lost in its first NCAA Tournament game under first-year coach Dawn Plitzuweit, who led South Dakota to the Sweet 16 last season.
Arizona (22-9) moves on to the second round of the NCAA Tournament for the third straight season.
How Arizona Won
After losing three straight games, the Wildcats' offense fired right from the start, taking a 28-17 first-quarter lead and never trailing. Now, the Wildcats didn't truly put West Virginia away until late in the fourth quarter, but the Mountaineers weren't able to get over the hump, either.
Shaina Pellington's game was key for the Wildcats. She appeared to hurt her ankle during practice on Thursday and it was unclear how effective she might be. She answered that question with a nine-point first quarter, en route to 18 points for the game.
With Pellington taking care of the outside, forward Cate Reese took care of things inside. She had 25 points. She combined with former West Virginia player Esmery Martinez, who had a double-double — 13 points and 12 rebounds.
That was the Wildcats' biggest advantage over the Mountaineers — the interior. WVU simply didn't have the height inside to match.
Arizona shot 46 percent from the floor, and even though the Wildcats shot poorly from distance (16 percent), but the Wildcats only turned WVU over seven times. But the Wildcats outrebounded the Mountaineers by 14 (49-35).
How West Virginia Lost
If West Virginia was going to win a game like this, all three of its high-powered guards were going to have to fire. Two did. JJ Quinerly led with 19 points and Jayla Hemingway added 11 points. But the third, Madisen Smith? She averaged 24 points in her last four games and was only able to score seven on Friday. Arizona did a fine job defensively on her, limiting her to 2-of-14 shooting and just one 3-pointer.
Kyah Watson added 15 points, but not having Smith's rainbow 3-pointer firing consistently hampered the Mountaineers all afternoon.
WVU shot just 31 percent for the game and under 30 percent in the second half. WVU really got nothing out of its bench aside from Isis Beh, who had eight points. The remaining bench players went 0-for-2 from the floor.
Nothing quite clicked for the Mountaineers, but their defense kept them in the game until the final media timeout of the fourth quarter. But WVU wanted more turnovers, as it turned Arizona over only 11 times.
Hey, I Know You.
One of the storylines going into the game was Arizona forward Esmery Martinez, who played at West Virginia last season before transferring. By complete chance, Martinez and her new team had to face her old team, which included former teammates like Smith, Quinerly, and Hemingway.
Martinez wasn't available to the media before the game, but her coach, Adia Barnes, talked about Martinez's emotions going into the game.
"I think every player has a lot of emotions playing against their former team and they always want to play really well," Barnes said. "I'm just excited for her. How random is that, to play against her former team?"
Smith, a senior, played with Martinez the longest at WVU. She ran into Martinez during practice on Thursday. She was excited for the opportunity.
"It's pretty cool to play against a former teammate," Smith said. "I'm just excited to see her again. I actually just saw her and it was just cool to see her again. I'm excited to play."
In the transfer portal era, these sorts of chance meetings are going to happen more often.
You can find Matthew Postins on Twitter @PostinsPostcard