Big 12 Previews
Kansas State vs. Kentucky NCAA Tournament Preview and Prediction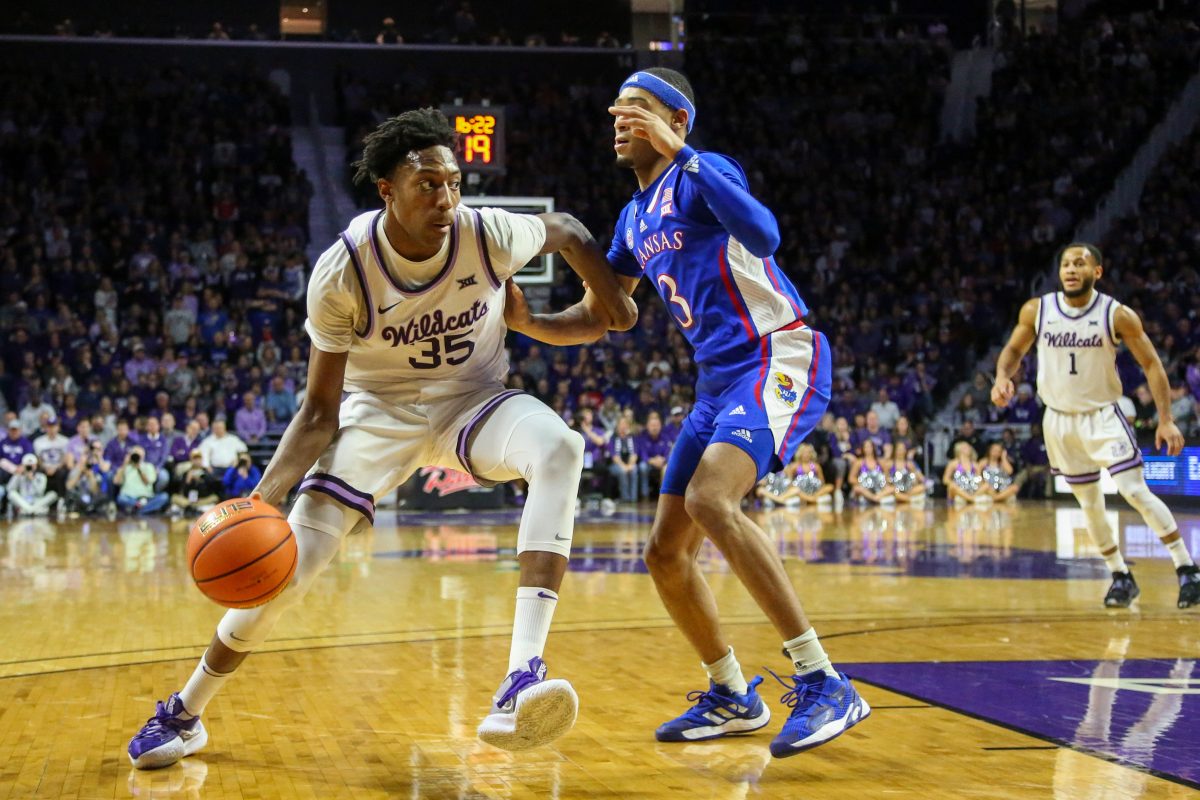 Here is everything you need to know about the Kansas State Wildcats and the Kentucky Wildcats in our NCAA Tournament men's basketball preview and prediction.
NCAA TOURNAMENT
East Region – Second Round
Game Info: 1:40 p.m. CT, Sunday, CBS
How They Got Here: Kansas State took down the Montana State Bobcats to earn Jerome Tang's first NCAA Tournament win, while Kentucky smashed Providence on the boards to advance.
Winner gets: A third-round game against the winner of the game between No. 2 Marquette and No. 7 Michigan State.
PROJECTED STARTING LINEUPS
Kansas State: G Markquis Nowell, G Cam Carter, G Desi Sills, F Keyontae Johnson, F Nae'Quan Tomlin
Kentucky: G Cason Wallace, G Antonio Reeves, F Chris Livingston, F Oscar Tshiebwe, F Jacob Toppin
PLAYER TO WATCH
KANSAS STATE
F Keyontae Johnson: Keyontae Johnson is one of the most talented players in the entire nation and that was on display Friday against the Bobcats. The main difference between Friday's game and this Sunday's game is Johnson will be matched up against one of the best defenders and rebounders in the nation in Oscar Tshiebwe, a former Big 12 prodigy himself. The reason I think Johnson is the player to watch is because Kentucky is an incredibly physical team and Johnson has had a history this season of foul trouble at times. When facing off against one of the premiere college basketball programs in the last fifty years of basketball, superstars need to perform, and that's why I like Johnson to have a big day.
KENTUCKY
F Oscar Tshiebwe: The other half of the Johnson matchup comes in the form of Tshiebwe. While Tschiebwe is typically known for out-rebounding entire teams, he will also have to deal with Johnson. The reason I chose Tshiebwe on the watch card is because if the Wildcats mishandle their game plan to slow down Johnson, Tshiebwe could be in for a long, foul-happy day. The Kentucky forward is averaging a nation-high 13.5 rebounds per game, and with Kansas State not typically known as a rebound heavy team, this will definitely be an area to watch.
KEY STORYLINES
KANSAS STATE
As mentioned, Tang earned his first career NCAA Tournament win as the head coach of the Wildcats on Friday, defeating the Montana State Bobcats 77-65. Tang has a detailed history matching up against Kentucky, and in his last three games with John Calipari's group, Tang is 3-0. The key storyline I'm keeping an eye out for is if Tang continues to perform against Calipari, does he have what it takes to win it all? K-State's road to the championship gets harder each step of the way, but with the top-seeded Purdue Boilermakers heading home early after an upset against FDU, the Tang gang has a reason to feel extra-optimistic.
KENTUCKY
1,450 days.
That's the last time that the Kentucky Wildcats won an NCAA Tournament game prior to Friday's victory over Providence. While the Wildcats are known for their deep runs in March and an established history of success, fatigue seems to be a real issue in the last five years. With one of the most well-conditioned teams in the country in the Kansas State Wildcats squaring off against Kentucky, I worry about the condition of Kentucky and if John Calipari's four-year dry spout will catch up to him. The ball is in Kentucky's court, as they are currently favored by 1.5 points headed into Saturday's slate of games.
PREDICTION
KANSAS STATE 68, KENTUCKY 59
I genuinely believe Kentucky's conditioning is going to be a problem in this game. With the Kansas State Wildcats as confident as ever under their first-year head coach, I like the Wildcats to find a way. I believe that Tshiebwe will have his way to an extent on the offensive glass, but I still think that Nae'Quan Tomlin is a matchup problem for every team left in the tournament. I like the purple over blue here.