Baylor Bears
Saturday Six-Pack: Oklahoma State and Oklahoma Bounce Back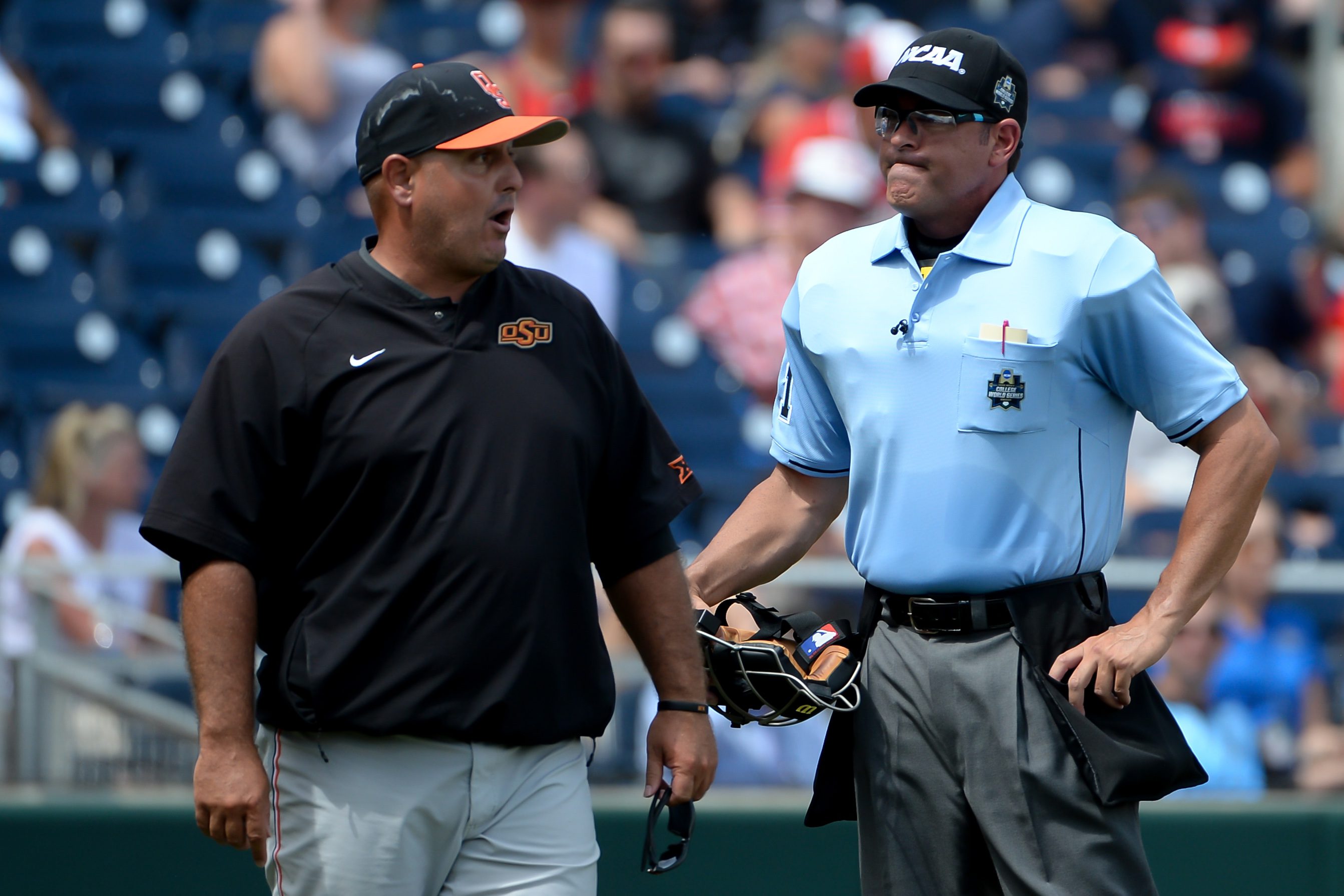 Is there anything better than cold beer and baseball? It's a combination that is hard to beat during the season. No matter what kind of beer you drink (or how many), let's take a look at some of the best action on the Big 12 baseball diamond from Saturday with a nice six pack.
Best Game
#11 TCU at Oklahoma
It was an old-fashioned pitching battle between TCU and Oklahoma on Saturday. TCU's Kole Klecker pitched one heck of a game, but Braxton Douthit was even better. Both guys lasted at least five innings and neither pitcher gave up more than two runs. John Spikerman got the scoring started in the fifth inning with his big triple that brought in two runs. However TCU's Brayden Taylor hit his second home run of the series to pull the Horned Frogs within one. The Sooners were able to add a late insurance run in the eighth inning when Jackson Nicklaus brought in another run on a sac-fly. That was enough offense for the Sooners to take game two and tie the series up. These two will meet again on Sunday and the winner will take the series.
Best Win
West Virginia over UNC Greensboro
It's not often you see a team score 28 runs in a single game but that is exactly what happened in West Virginia's win over UNC Greensboro in game one of their doubleheader. This game was close for about three innings and then the Mountaineers just ran away with it. Braden Barry, Nick Barone, Kevin Dowdell, and Grant Hussey all went yard and by the time the fourth inning was over, West Virginia had a 18-1 lead. The thirteen run fourth inning was the difference in this one but honestly it didn't matter because the Mountaineers won every single inning of this game. It was a bit surprising to see because UNC Greensboro is actually a quality opponent and West Virginia absolutely crushed them.
Worst Loss
Kansas State
I know Kansas State took game one of their series against Baylor but they fell short on Saturday afternoon. The Wildcats struggled on the mound and shockingly, their bats didn't get going until the game was well in hand. Despite the loss, Kansas State will have a chance to take the series on Sunday afternoon.
Saturday MVP
Texas CF Eric Kennedy
I know Texas was up big against New Orleans but Eric Kennedy had a monster grand slam in the sixth inning to give Texas a 10-1 lead. Kennedy has been a key player for the Longhorns and has been swinging the bat well lately.
Pitcher of the Day
West Virginia RHP Blaine Traxel
For the third time this season, Blaine Traxel has pitched a complete game. During his nine innings on the mound, Blaine allowed just one run and was able to strike out six batters as well. It was quite the performance, and he was definitely deserving of this award.
Best Home Run
Texas CF Eric Kennedy
Come on people, everyone loves a good grand slam which is what Eric Kennedy gave us on Saturday.
Full Scoreboard
#12 Oklahoma State: 9, #22 Texas Tech: 4
Oklahoma: 3, #11 TCU: 1
Texas: 15, New Orleans: 1
Baylor: 8, Kansas State: 4
West Virginia: 28, UNC Greensboro: 2 (Game 1)
West Virginia: 4, UNC Greensboro: 1 (Game 2)