Baylor Bears
Baylor vs. UConn Women's NCAA Basketball Prediction, Preview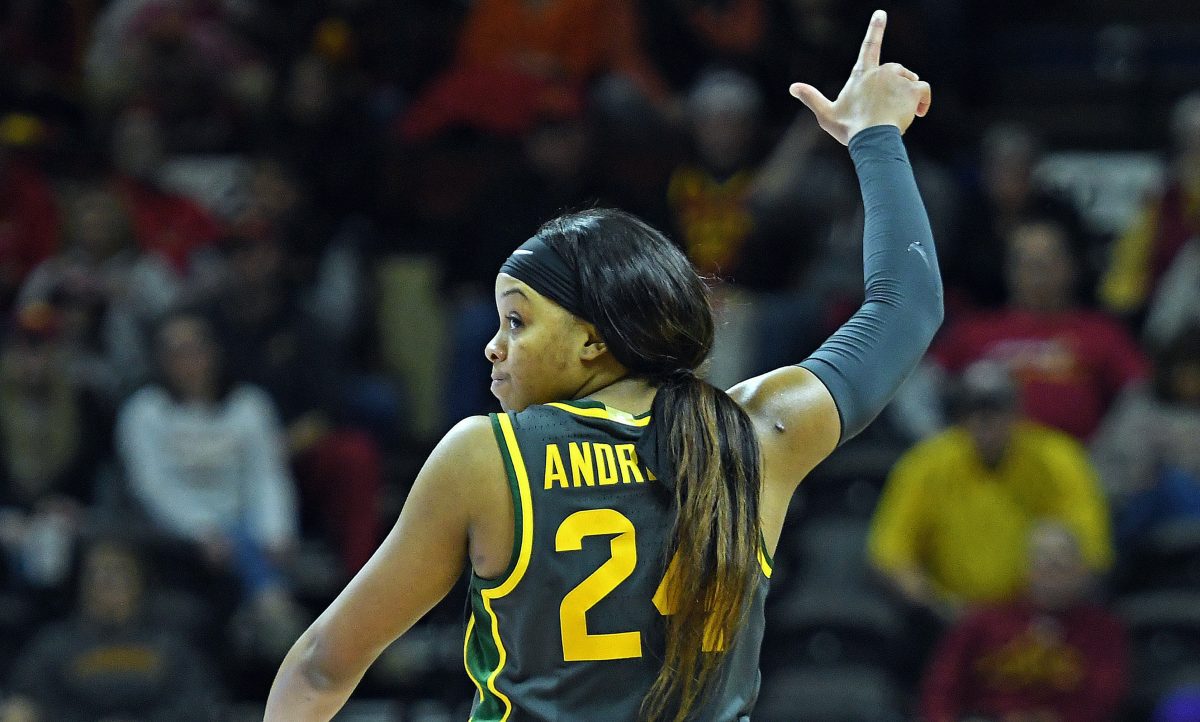 Here is everything you need to know about Baylor and UConn in our Bears vs. Huskies NCAA Tournament women's basketball preview.
NCAA Tournament
Seattle Region 3 – Second Round
No. 7 Baylor (20-12) vs. No. 2 UConn (30-5), Gampel Pavilion, Storrs, CT
Game Info: 8 p.m. CT, Monday, ESPN
NCAA Tournament Results:
Baylor: def. No. 10 Alabama, 78-73 (first round); UConn: def. No. 15 Vermont, 95-52 (first round).
Winner gets: A berth in the Sweet 16.
Projected starting lineups
Baylor: G Sarah Andrews, G Ja'Mee Asberry, G Darianna Littlepage-Buggs, G Jaden Owens, F Caitlin Bickle.
UConn: G Nika Muhl, G Azzi Fudd, F Dorka Juhasz, F Lou Lopez Senechal, F Aaliyah Edwards.
Player to watch
Baylor
G Ja'Mee Asberry: Asberry had the game of her life on Saturday against Alabama. She set a Baylor record for most made 3-pointers in an NCAA Tournament game with seven, as she finished with 26 points. Baylor needed every bit of it as it completed the third-biggest comeback in Women's March Madness history, down 18 points to Alabama after the first quarter. Asberry has been one of the Bears' best outside shooters all season and enters the UConn game averaging 11.3 points per game.
UConn
F Aaliyah Edwards: This hasn't been the most consistent season for UConn, but you can't point any fingers at Edwards, the forward who is just one of two Huskies to play in all 35 games. She's averaged 16.9 points and 9.2 rebounds per game as the Huskies won another Big East Tournament. Edwards kept her incredible play rolling in the first round, as she torched the Catamounts for 28 points and seven rebounds in 29 minutes. She was 13-of-15 from the field. She also had five assists and four steals.
Key storylines
Baylor
This is the 18th straight season (excluding 2019-20 due to COVID-19) that Baylor has made the NCAA Tournament. But this season is much different, as the Bears did not win the Big 12 regular-season title for the first time since 2010. Baylor was supposed to be loaded, but they lost two key transfers along the way. Aijha Blackwell suffered an injury and was never able to get back on the court consistently. Meanwhile, Dre'una Edwards had issues with her transfer waiver and never hit the floor. It robbed Baylor of 32 points and 22 rebounds from last year. But it opened up playing time for Darianna Littlepage-Buggs, the Big 12 Freshman of the Year, and Bella Fontleroy. Baylor has lost six of its last nine going into the NCAA Tournament.
Baylor's win over Alabama was epic. The Bears fell behind 22-4 after the first quarter, lost Littlepage Buggs for a good portion of the game to a finger injury and rallied to win by four points. It was the third-largest comeback in women's NCAA Tournament history.
UConn
The season started on a sour note for the Huskies, who lost their All-American guard Paige Bueckers to a torn ACL before the season began. The Huskies played great basketball to start the season, beating Texas at home along the way. Then UConn had to ride out an injury to another star guard, Azzi Fudd, along with another to guard Caroline Ducharme. The Huskies even lost two games in a row for the first time since 30 years. But the Huskies, as they always seem to, found a way to excel. It's not just Edwards. Four other players average double figures, including Fudd, Senechal, Juhasz and forward Aubrey Griffin, who averages 11.9 points and 6.6 rebounds per game.
The Huskies are loaded and it showed in their first-round win over Vermont, which was never in doubt.
Prediction
UConn 82, Baylor 68. The problem for Baylor is UConn's overall height. Edwards is 6-foot-3, Juhasz is 6-foot-5 and Senechal is 6-foot-1. That's not something Baylor can compete with. If the Bears can get hot from outside, they can compete. But if Edwards and company get dominant inside, UConn moves on.
You can find Matthew Postins on Twitter @PostinsPostcard.