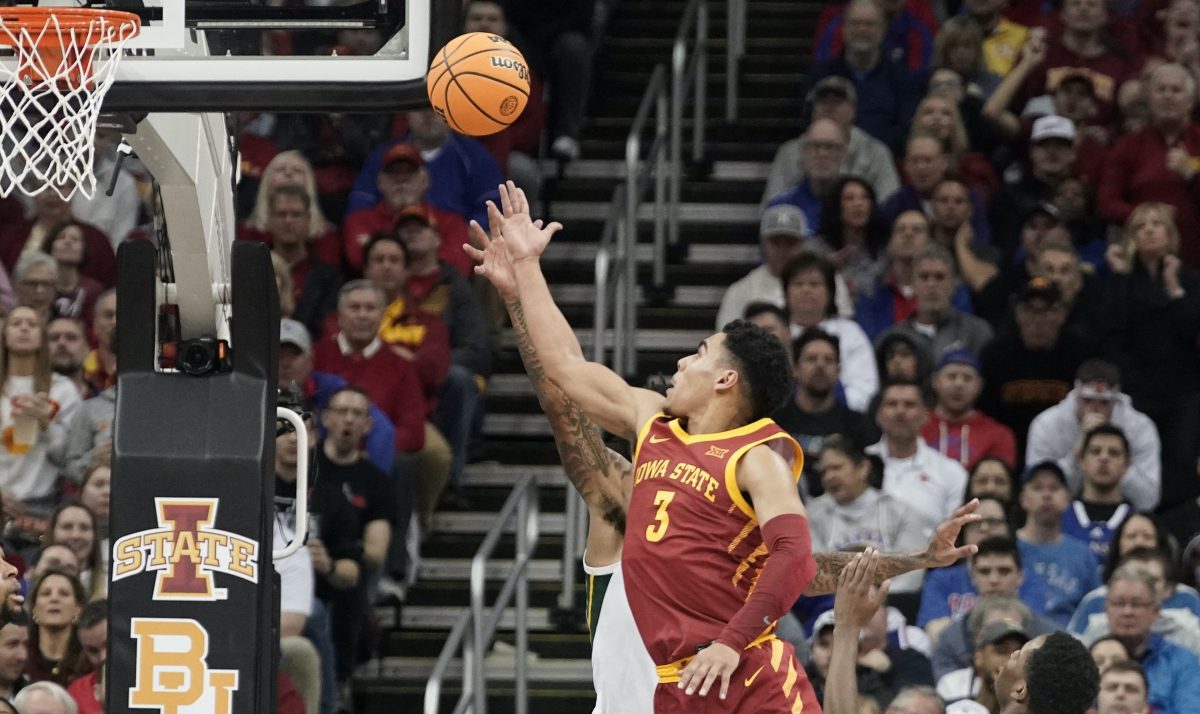 The Iowa State Cyclones finished 19-14 in the 2022-23 season and they are now set to start the offseason. Here are five thoughts about the Cyclones' season.
The Wrap
Iowa State's second season under coach T.J. Otzelberger looked a lot like his first. The season took a turn at Thanksgiving, just like last season. The Cyclones went the Phil Knight Tournament, beat Villanova and then took down then No. 1 North Carolina before absorbing their first loss of the season to UConn.
Iowa State won its Big 12-BIG EAST Battle game with St. John's but fell hard to Iowa in the Cy-Hawk. So Iowa carried a 1-1 record against ranked teams and a 3-2 record against Power 6 teams into Big 12 play.
Like last season, the Cyclones started hot in Big 12 play, winning their first four games and beating ranked Baylor and TCU in the process. In fact, before facing Missouri in the Big 12-SEC Challenge the Cyclones were 6-2 and firmly in contention in the Big 12, in spite of missing forward Aljaz Kunc to injury.
It seemed the season turned in Columbia, Mo. The Cyclones lost badly, 78-61, and then lost three of its next four Big 12 games to fall out of contention for the league title. The Cyclones ended up 9-9 in Big 12 action, a step up from their 7-11 finish a year ago. But ISU limped in, losing four of their last six Big 12 regular-season games.
ISU beat Baylor three times — including in the regular-season finale and in the quarterfinals of the Big 12 Tournament — before losing to Kansas in the semifinals.
Iowa State then lost to Pitt in the first round of the NCAA Tournament, scoring 41 points in perhaps its worst offensive performance of the season.
The Leaders
Jaren Holmes proved all season why he was Otzelberger's first phone call when he hit the transfer portal. An All-Big 12 honorable mention selection, Holmes averaged 13.3 points, 3.8 rebounds, 3.3 assists and 1.1 steals per game.
Guard Gabe Kalscheur, an All-Big 12 Second Team pick, was the other Cyclone in double figures, averaging 12.9 points, along with 2.4 rebounds, 1.5 assists and 1.5 steals. At times, Kalscheur was the dominant scorer. Other times it was Holmes. But neither sustained that dominance all season.
Guard Caleb Grill was a solid third guard for the Cyclones, averaging 9.5 points. He was at times their best 3-point shooter. But he was dismissed from the team in March.
From there, forward Osun Osunniyi — who also played at St. Bonaventure with Holmes — put together a solid season, emerging as an offensive option while Kunc was hurt. He averaged 8.2 points, 3.9 rebounds, 1.1 blocked shots per game and was All-Big 12 Honorable Mention. He formed a nice 1-2 punch with Robert Jones (5.7 points, 3.8 rebounds) inside.
Kunc returned in February and finished the season with 7.1 points and 4.1 rebounds per game. Tre King emerged as a starter late and his physical play was welcome, as he averaged 6.1 points 4.1 rebounds per game.
Guard Tamin Lipsey is the future of this team. The Ames, Iowa, native started every game and was an All-Big 12 Freshman. He averaged 7.3 points, 4.0 rebounds, 4.4 assists and 2.2 steals per game. He proved a capable facilitator and defender.
Who's Leaving?
The Cyclones are losing quite a bit. Eight players were honored on Senior Day — King, Grill, Kunc, Jones, Holmes, Osunniyi, Kalscheur and forward Hason Ward.
So, who's definitely out? Grill, Kunc, Holmes, Osuniyi and Kalscheur are out of eligibility. Jones, King and Ward have a COVID waiver to use, if they wish. They'll have to decide to trigger it.
But, clearly the Cyclones are losing their top four scorers from last season. How will they fill those holes? Glad you asked…
Who's Staying and Coming In?
First, here are the Cyclones' non-seniors on the roster — Lipsey, guard Eli King, guard Demarion Watson, forward Conrad Hawley and guard Jeremiah Williams. That, plus the three potential returnees, makes eight.
Fortunately, the Cyclones have put together one of the best recruiting classes in program history, the second full recruiting cycle under Otzelberger. The class was ranked No. 6 at the time of signing by 247Sports.com and features a five-star player in Omaha Billew, a 6-foot-8 forward from Waukee, Iowa. It's No. 7 as of March 19, by the way.
The other three players were Top 200 players nationally — forward Milan Momcilovic (No. 32), guard Jelani Hamilton (No. 130) and forward Kayden Fish (No. 175).
So that's 12 players, before anyone decides to transfer. Otz has proven to be an expert at working the transfer portal. With three players potentially using COVID waivers, there is room to grab an impact transfer.
What's Next?
Iowa State's goal this offseason has to be finding or developing high-level offense. Clearly, that was the difference between Year 1 and Year 2 under Otzelberger.
That could mean the development of Lipsey as a better outside shooter. A consistent 3-point shot makes him a Top 15 player in this league next season.
That could mean trusting Billew or some of the other recruits with a lot of playing time early in the season.
That could mean giving players like Tre King or Watson another full summer of development.
The good news is the defense is fine in Ames. Everyone has bought into that. The Cyclones need to get better on offense.
You can find Matthew Postins on Twitter @PostinsPostcard