Trending Now
Princeton G Ryan Langborg Spotted on Linkedin During Sweet 16 Run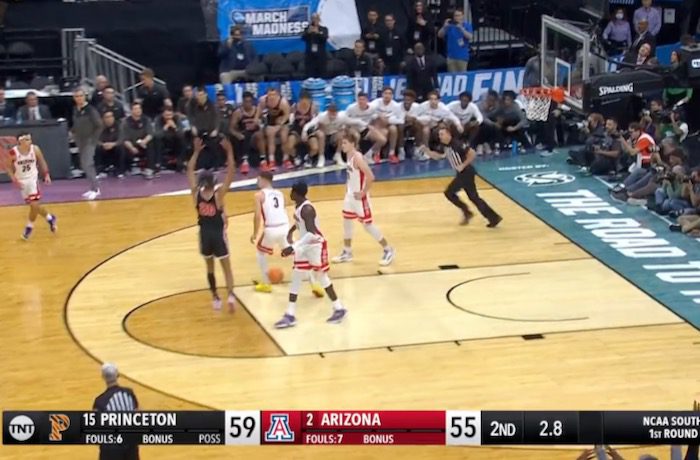 The Princeton Tigers have not only upset the Arizona Wildcats, but they also blew out the Missouri Tigers on Saturday in spectacular fashion.
Led by senior guard Ryan Langborg, the Tigers have been one of the best stories of the 2023 NCAA Tournament, as they wait for their opponent in the Sweet 16.
While the historic run has turned many heads towards the Tigers program, the team has had little to no press on themselves this season, leading to many players focusing on their careers after college basketball. In one of the funniest moments on social media during the Tigers' victory over Missouri, Front Office Sports ended up finding and linking with star guard Ryan Langborg on Linkedin.
Langborg led the Tigers in their 78-63 blowout over Dennis Gates and the Missouri Tigers, scoring 22 points, to go alongside six rebounds and four assists. The Princeton Tigers are one of the hottest teams in March right now, and while a 15-seed may be deceiving, March is the time when anyone can win.
Princeton plays again in the Sweet 16 on Friday and will play the winner between three-seed Baylor and six-seed Creighton. The Princeton Tigers are a real threat to everyone in the country, and with one of the four Big 12 teams remaining in Baylor on their path, fans should take notice.