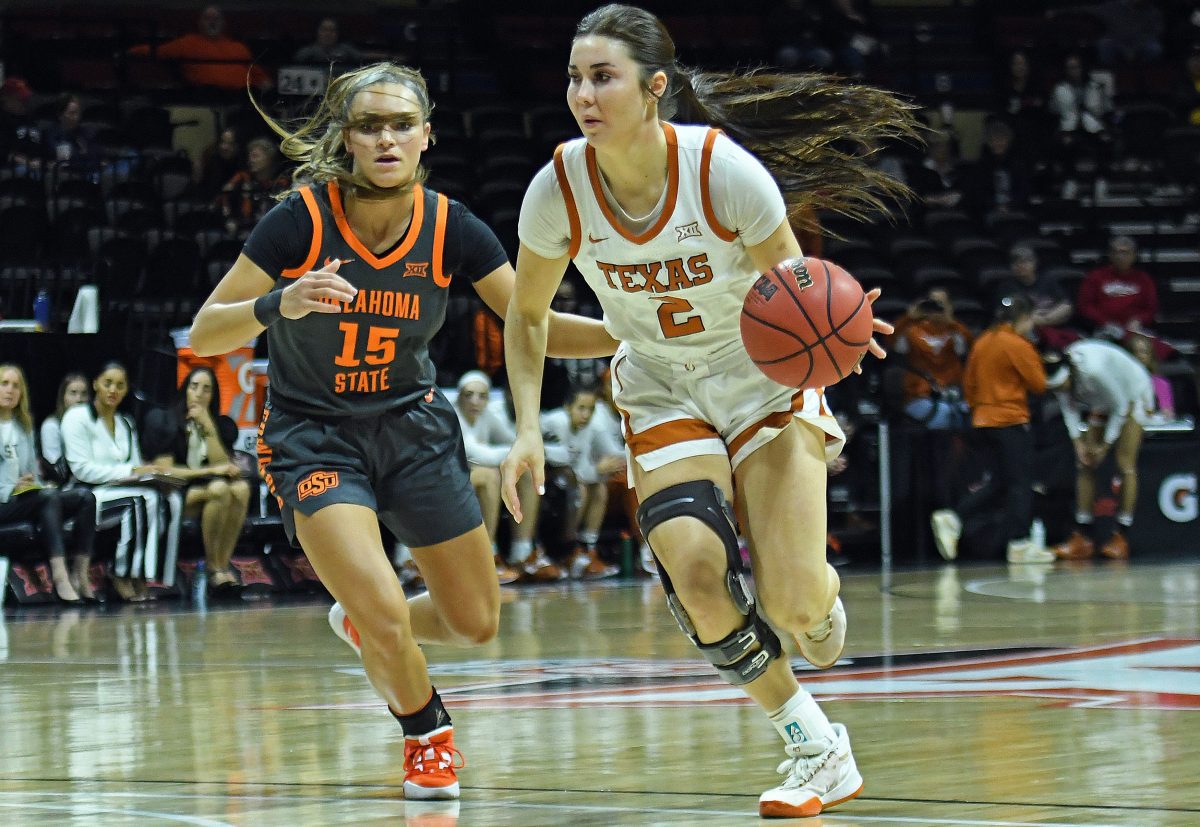 Here is everything you need to know about Texas and Louisville in our Longhorns vs. Cardinals NCAA Tournament women's basketball preview.
NCAA Tournament
Seattle Region 4 – Second Round
No. 4 Texas (26-9) vs. No. 5 Louisville (24-11), Moody Center, Austin, Texas
Game Info: 6 p.m. CT, Saturday, ESPN
NCAA Tournament Results:
Texas: def. East Carolina, 79-40 (first round); Louisville: def. Drake, 83-81 (first round).
Winner gets: A trip to Seattle for the Sweet 16 next week.
Projected starting lineups
Texas: F Khadija Faye, F DeYona Gaston, G Rori Harmon, G Shay Holle, G Shaylee Gonzalez.
Louisville: G Mykasa Robinson, G Chrislyn Carr, G Hailey Van Lith, F Olivia Cochran, F Nyla Harris.
Player to watch
Texas
G Shaylee Gonzales: The BYU transfer can light it up from deep, and she made three 3-pointers while scoring 20 points in the NCAA Tournament opener against East Carolina. At the start of the season she had to step into the point guard role when Rori Harmon was hurt. But she's better as the off-guard who can handle the offense as a change-of-pace. She's averaging 12.9 points, 4.3 rebounds and 2.7 assists per game. She's also shooting 36 percent from the 3-point line. Gonzales was selected as the Big 12 Newcomer of the Year.
Louisville
G Hailey Van Lith: The scouting report begins with Van Lith, one of the best guards in the country. The All-ACC performer has an unconscious approach to shooting the ball and she has the percentages to back it up. She had 26 points on 10-of-20 shooting against Drake on Saturday, and the Cardinals needed it all against the Bulldogs. For the season she's averaging 19.4 points, 4.6 rebounds and 3.2 assists per game. So she can set up her teammates too. One area where she's having a rough season is from the 3-point line, where she's below 30 percent after hitting 36 percent last season.
Key storylines
Texas
Texas came into the season with high expectations, fueled by winning the Big 12 Tournament and reaching the Elite Eight last season. Texas also imported a quartet of transfers that they expected to make a significant impact. Some of them, such as Gonzales, have. Others, like Taylor Jones and Sonya Morris, have battled injuries this season. Harmon, who was banged up to start the season, has been consistent through it all. But the elevation of forward DeYona Gaston's game throughout the season and moving Shay Holle back into the starting lineup for the injured Morris, sparked a month-plus surge that helped Texas share the Big 12 Championship with Oklahoma and earned the No. 1 seed in Kansas City. Texas may have lost to Iowa State in the Big 12 Championship game, but the Longhorns enter the NCAA Tournament having won 13 of their last 16 games.
The Longhorns easily took care of East Carolina, with Jones coming off the bench to give Texas 16 points. But, the Longhorns also got guard Sonya Morris back after six weeks away due to injury, a huge opportunity for the Longhorns to bolster depth and scoring in the tournament, if she can remain on the floor.
Louisville
The Cardinals have become a national power under coach Jeff Walz. Louisville went to the Final Four last year and are hoping for a return appearance. But the road was a bit harder this season. NCAA Tournament teams like Gonzaga, South Dakota State, Ohio State and Middle Tennessee took the Cardinals down in non-conference. The Cardinals weren't the top team in the ACC either, losing a game to Duke, Virginia Tech, Wake Forest and a pair to Notre Dame. The Cardinals beat Notre Dame in the ACC Tournament before losing to eventual champion Virginia Tech.
Van Lith is where the offense starts, but watch Carr, too, who averages more than 11 points per game.
Prediction
Texas 72, Louisville 66. Harmon defending Van Lith is going to be worth the price of admission. In fact, defense will drive the show here. Both teams love to press. But Texas at home is hard to pass on.
You can find Matthew Postins on Twitter @PostinsPostcard.