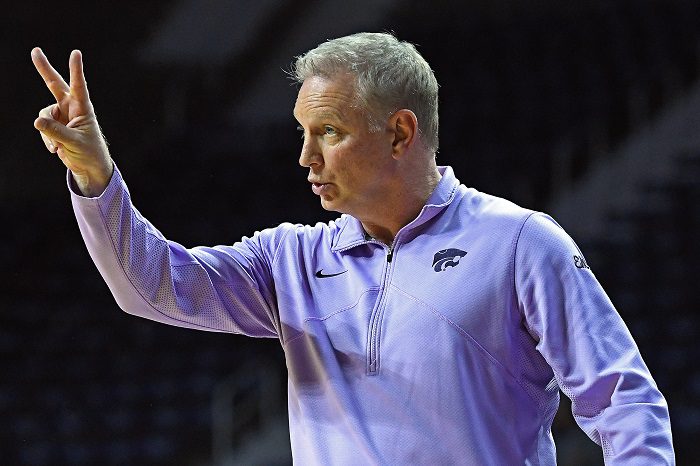 The 2023 Women's National Invitation Tournament has invited 64 teams to vie for its championship over the next three weeks.
The three-week event culminates with crowning a champion, which could come from the Big 12. The league has three teams in the field this year — Kansas, Kansas State and Texas Tech.
The first games will be held on March 15 and the championship game will be played on April 1.
This is the 25th anniversary of the WNIT. Kansas State won this title in 2006 and Oklahoma State won it in 2012.
The bracket, schedule and teams are below.
The 2023 WNIT Schedule, Results
(all times Central)
First Round
Group 1
Oregon 96, North Dakota State 57
Rice 71, BYU 67
UC Irvine 55, San Diego State 45
San Diego 75, Long Beach State 57
Wyoming 75, Texas A&M-Corpus Christi 41
Kansas State 90, Wichita State 56
New Mexico 72, Northern Arizona 64
Washington 61, San Francisco 46
Group 2
Rhode Island 46, Boston 40
Richmond 75, Penn 52
UMass 73, UAlbany 48
Harvard 103, Towson 63
Syracuse 84, Kent State 56
Seton Hall 69, Saint Joseph's 61
Fordham 73, Drexel 63
Columbia 69, Fairleigh Dickinson 53
Group 3
Nebraska 74, Missouri State 65
Northern Iowa 88, Colorado State 76
Missouri 61, Illinois State 51
Kansas 86, Western Kentucky 72
Stephen F. Austin 89, Texas State 79
Arkansas 69, Louisiana Tech 47
Texas Tech 67, UTEP 54
SMU 68, Little Rock 42
Group 4
Bowling Green 87, Liberty 80
Green Bay 84, Niagara 52
Memphis 79, Jackson State 68
Ball State 101, Belmont 86
Florida 66, Wofford 63
Wake Forest 75, Morgan State 49
Auburn 73, Tulane 58
Clemson 66, High Point 46
Round 2 – March 18-21
Group 1
Oregon 78, Rice 53
San Diego 58, UC Irvine 48
Kansas State 71, Wyoming 55
Washington 67, New Mexico 56
Group 2
Rhode Island 74, Richmond 64
Harvard 89, UMass 87
Syracuse 72, Seton Hall 54
Columbia 78, Fordham 73
Group 3
Nebraska 77, Northern Iowa 57
Kansas 75, Missouri 47
Arkansas 60, Stephen F. Austin 37
Texas Tech 61, SMU 49
Group 4
Bowling Green 69, Green Bay 51
Memphis 79, Ball State 62
Florida 80, Wake Forest 63
Clemson 56, Auburn 55
Round 3: March 22-24
Group 1
Oregon 81, San Diego 61
Washington 55, Kansas State 48
Group 2
Harvard 74, Rhode Island 63
Columbia 88, Syracuse 82
Group 3
Kansas 64, Nebraska 55
Arkansas 71, Texas Tech 66
Group 4
Bowling Green 73, Memphis 60
Florida 73, Clemson 63
Quarterfinals – March 25-27
Group 1
Washington 63, Oregon 59
Group 2
Columbia 77, Harvard 71
Group 3
Kansas 78, Arkansas 64
Group 4
Bowling Green 69, Florida 52
Semifinals – March 29
Columbia 77, Bowling Green 70
Kansas 61, Washington 36
Championship
Saturday, April 1
Kansas 66, Columbia 59 (Kansas wins championship)
You can find Matthew Postins on Twitter @PostinsPostcard