Big 12 News
UCF Knights Land 2024 Three-Star QB Riley Trujillo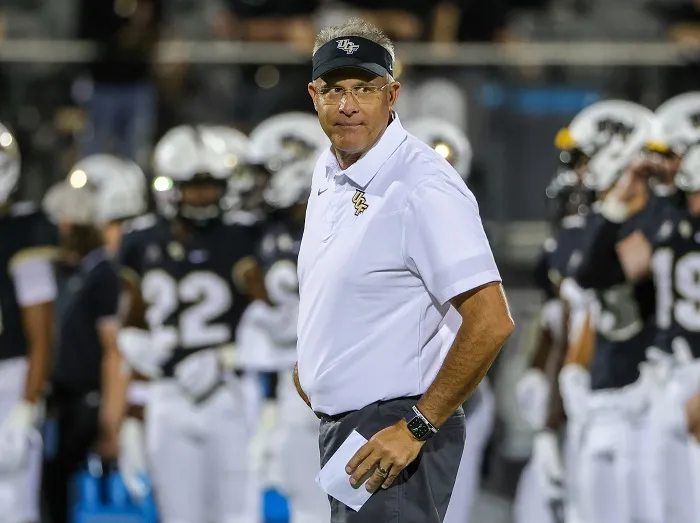 The UCF Knights transition to the Big 12 Conference just got a little sweeter with the commitment of three-star quarterback Riley Trujillo in the 2024 cycle.
In an interesting announcement method, Trujillo wrote a first-person article in the St. Augustine Record outlining his decision to attend school in Orlando saying, "I am committing to the University of Central Florida. I've visited twice, and the atmosphere around UCF is different."
Trujillo is a talented dual-threat quarterback from the state of Florida and is currently listed as the 45th highest-ranked QB in the nation, as well as the 85th highest-ranked player in the state. With the UCF Knights earning another signal caller with a massive upside, defensive coordinators in the Big 12 will have to be put on notice.
Riley Trujillo turned down offers from Arkansas, Appalachian State, Arkansas State, and Bowling Green to attend UCF and join the Knights in their grand entrance to the Big 12 Conference alongside BYU, Cincinnati, and Houston.
UCF kicks their season off against Kent State on August 31st before starting Big 12 play off on September 23rd in Manhattan against the reigning Big 12 champion Kansas State Wildcats. The UCF Knights have a few months of condition and summer workouts ahead but with the football season growing closer, anticipation continues to build for the newest member of the conference.