Baylor Bears
Big 12 Baseball Power Rankings: Red Raiders Surge to Top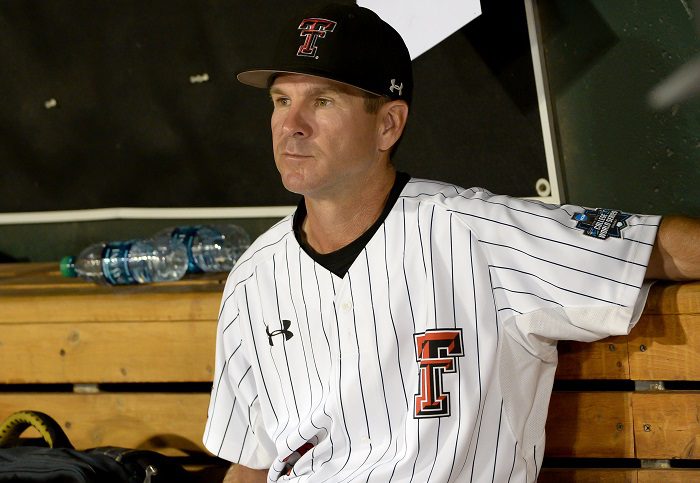 Conference play is finally here as we just wrapped up another week of the season. It was a busy weekend full of surprises and big moments.
Each week, Heartland College Sports will release its Big 12 baseball power rankings, and here are this week's rankings.
1. Texas Tech Red Raiders (Last Week #3)
The Red Raiders are back at the top after a huge series win against Oklahoma State this past weekend. Texas Tech won in extras on Friday night before dropping game two on Saturday. Then out of nowhere, the bats went crazy as they run-ruled the Cowboys in a wild 12-1 victory. With their win, that makes five straight series wins over Oklahoma State. I know it's still early, but Texas Tech looks like the Big 12 front-runner.
2. Oklahoma State Cowboys (Last Week #1)
I couldn't drop the Cowboys too far down because beating Texas Tech in Lubbock is no easy task. In fact, it may be the toughest place to play in the Big 12. Oklahoma State let Friday night slip away before playing well on Saturday. Unfortunately, Sunday was a disaster despite having ace Juaron Watts-Brown on the mound. I said this last season but this team will only go as far as the pitching takes them. They can hit as well as anyone but the pitching needs to continue to get better.
3. West Virginia Mountaineers (Last Week #4)
Hello, West Virginia. Finally, the Mountaineers are starting to get some respect nationally by making their first appearance this season in the D1Baseball top 25. Ben Hampton and Blaine Traxel are an excellent duo on the mound that can compete with anyone, and this team can hit as well. West Virginia has won nine games in a row and will have another weekend of non-conference play ahead of them. I can't wait to see them go up against Texas Tech and Oklahoma State.
4. Oklahoma Sooners (Last Week #5)
I picked the Sooners to upset TCU last weekend and they did just that. This team has gotten hot over the last two weeks and is starting to find its rhythm on the mound and at the plate. Braxton Douthit pitched a gem on Saturday and the offense from guys like Easton Carmichael, Anthony Mackenzie, and Dakota Harris has been excellent this season. Do not sleep on this team or else they will make you pay.
5. TCU Horned Frogs (Last Week #2)
The Horned Frogs got upset in Norman and I am starting to question how good this team really is. Their pitching has been shaky outside of Kole Klecker and Cam Brown. And while I like the power of Brayden Taylor, the offense has stalled out at times. At some point, this team will put it all together and rack up some series wins.
6. Texas Longhorns (Last Week #6)
Texas is back in at number six for the second straight week. The trio of Peyton Powell, Eric Kennedy, and Porter Brown have been fun to watch and Lucas Gordon is becoming an ace for this pitching staff. The Longhorns have had a fairly light schedule lately, but it will pick up this weekend when they host Texas Tech.
7. Baylor Bears (Last Week #9)
For once, the Baylor Bears aren't in last. Kolby Branch continues to be a shining star in Waco and Hunter Simmons has been playing well too. Somehow, this team found a way to win a series against Kansas State despite being down 4-0 on Sunday. I have no idea if this team will win another series but at least they are not last this week.
8. Kansas State Wildcats (Last Week #7)
I keep saying that this team has the offense to compete in the Big 12. Unfortunately, the don't have the pitching to keep up sometimes. Until they can get things figured out on the mound then they will continue to struggle in conference play. Losing to Baylor was a big disappointment last weekend.
9. Kansas Jayhawks (Last Week #8)
This team has completely fallen off a cliff. After a solid start to the season, this team has lost six of their last seven games. It will only get tougher from here on out because Big 12 play is here.