Big 12 Basketball
Five Thoughts About 2022-23 Oklahoma State Women's Basketball Season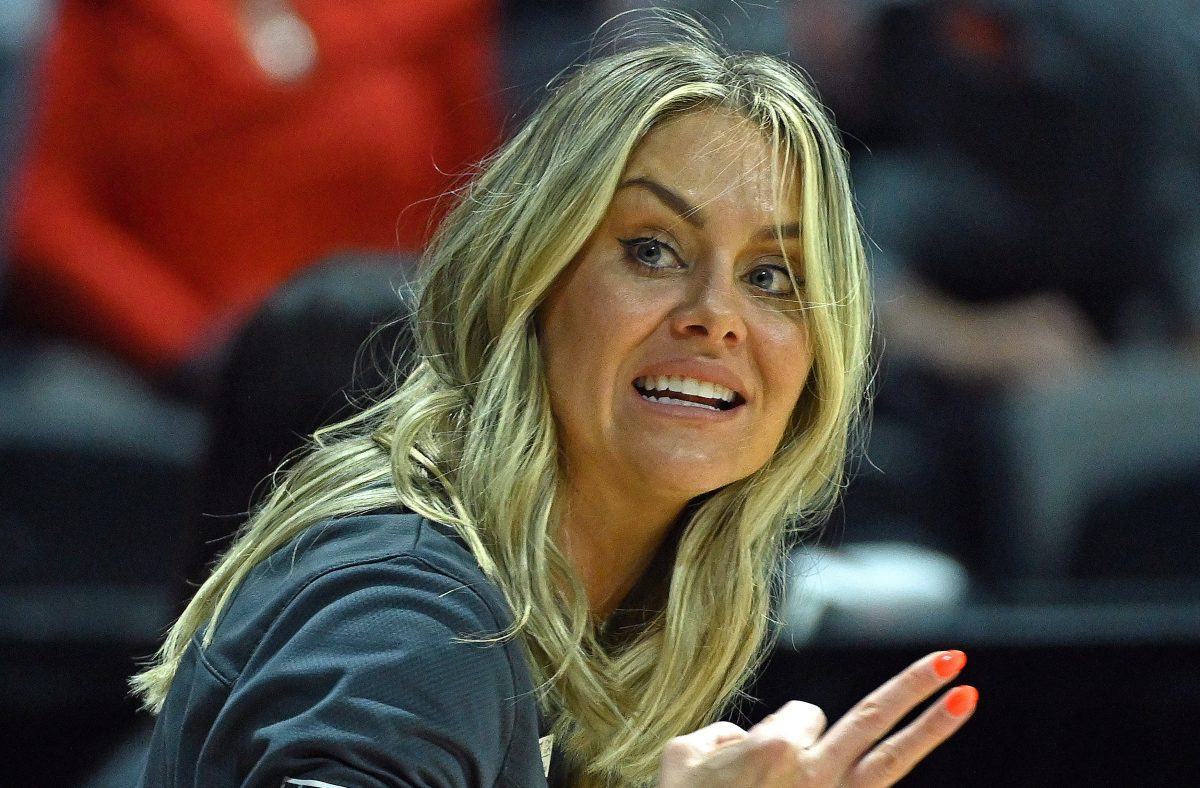 The Oklahoma State Cowgirls finished 21-12 in 2022-23 in Big 12 women's basketball and here are five thoughts on the team and the future with the season concluded.
The Wrap
Oklahoma State won its first five games of the season before running into a speed bump against Kent State at home, falling to the Golden Flashes, 59-56 (turns out KSU reached the Women's NIT).
The other loss came against Purdue in Cancun. OSU didn't face a ranked team and split with Power 6 teams in non-conference. But, the Cowgirls beat a future NCAA Tournament team at home (UNLV).
Big 12 play didn't start well for OSU, as it lost its first two games. But the Cowgirls bounced back in a huge way, beating Texas at home and then beating Baylor on the road. Yes, back-to-back. OSU really hit its stride in February, winning six straight league games, including sweeping Baylor for the first time in nearly a decade and beating then-ranked Iowa State.
It was a sluggish end for the Cowgirls, who lost their last three Big 12 regular-season games before going to Kansas City and beating West Virginia at the buzzer in their Big 12 Tournament quarterfinal.
Even with the semifinal loss to Texas, OSU did enough to get back in the NCAA Tournament after a one-year absence. There, the Cowgirls had a great first half against Miami (FL) before the Hurricanes rallied and sent them home in the first round.
Still, first-year coach Jacie Hoyt turned around a team from nine wins to 21 wins and earned Heartland College Sports' Big 12 Coach of the Year award.
The Leaders
New coach Jacie Hoyt put an emphasis on offense and it paid off. The Cowgirls averaged 75.8 points per game. She blended holdovers with a raft of newcomers and turned OSU around fast.
Guard Naomie Alnatas, who played for Hoyt at Kansas City and transferred to play for her, led the Cowgirls in scoring with 13.6 points. Another transfer, Lior Garzon, was the team's top bench player and 3-point shooter, averaging 10.8 points. She set the Cowgirls' single-season 3-point record. Terryn Milton, a UT-Arlington transfer, averaged 10.1 points and hit the game-winner against WVU. Another UTA transfer, Claire Chastain, averaged just under 10 points.
That makes it sound like the holdovers were buried, but they weren't. Forward Taylen Collins averaged 9.5 points and 9.1 rebounds and put together some dominant games. Guard Lexy Keys averaged 9.4 points and become a defensive stopper for the Cowgirls. Center Kassidy De Lapp was a valuable reserve.
One other transfer, guard Anna Gret Asi, became a valuable bench player as she averaged 7.2 points and was the team's best 3-point shooter by percentage.
Who's Leaving?
Oklahoma State will lose quite a bit of experience due to eligibility. De Lapp, Alnatas, Chastain, Milton, and Trinitee Jackson were all fifth-year players and are out of eligibility. Makyra Tramble, a former Division II player of the year, played little last season and she's listed as a senior. But she appears to have at least have a COVID waiver available and it's possible she red-shirted due to injury.
Who's Staying and Who's Coming In?
Let's assume Tramble returns. She would join Gret Asi, Garzon, Collins, Keys, junior forward Hannah Gusters (a mid-season transfer from LSU), sophomore forward Macie James, freshman forward Praise Egharevba and sophomore guard Landry Williams (who also transferred from Kansas City). Barring transfers out, that's nine players returning.
Hoyt signed two in the early period, which is her first recruiting class. Mai Galbraith of Lake Travis High School in Austin, Texas, and Stailee Heard of Sapulpa, Okla., are both guards and will add to that depth next season. Brenna Butler of Gruver — from the same school that produced current Texas Tech freshman Bailey Maupin — is a preferred walk-on.
So that's 11 scholarship players. Even with no departures, Hoyt figures to have a bit of wiggle room.
What's Next?
Looking to next season, Hoyt would appear to have a solid core returning with Gret Asi, Garzon, Collins, and Keys. All four are capable of carrying into next season and average at least 10 points per game. The fifth spot? It could be Gusters, whose 6-foot-5 frame would be intriguing alongside Collins. There is an opportunity for Tramble, as well. The rest of the group is relatively unproven. James and Williams played a combined 13 games. Hoyt might opt to find experience in the portal and bring in another scorer or lock-down defender or, ideally, both.
You can find Matthew Postins on Twitter @PostinsPostcard