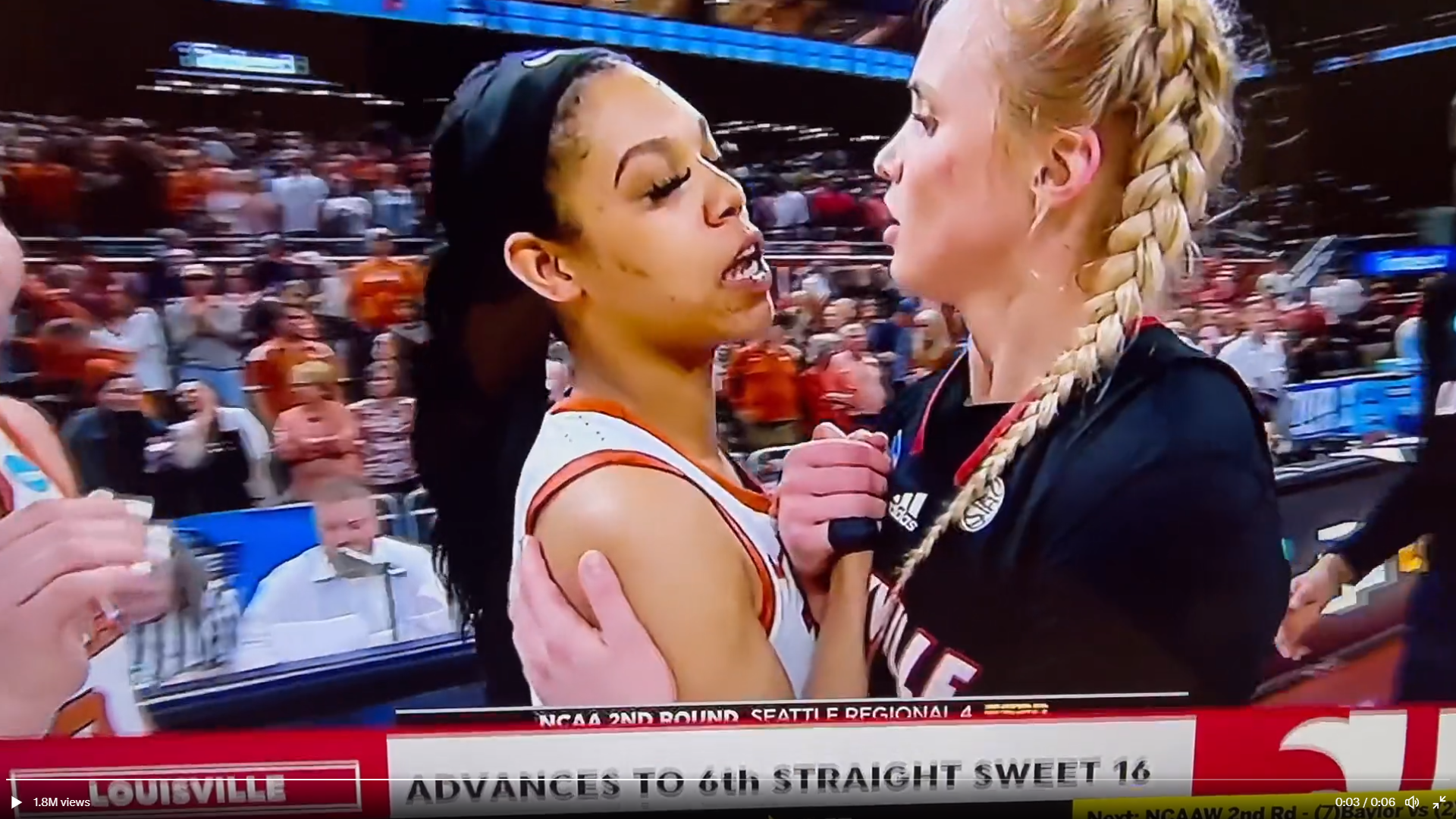 Texas was eliminated from the NCAA women's basketball tournament on Monday night, after a 73-51 blowout at the hands of the Louisville Cardinals.
The game's leading scorer, Hailey Van Lith (21 points), helped the Cardinals build a massive lead that swelled to as much as 27 points early in the fourth quarter.
The Longhorns were outscored in every quarter but the first, which ended in a 16-16 tie before the Cardinals took a commanding 37-23 lead into halftime.
Texas was embarrassed at home, and it wasn't easy for them to see their season end this way. However, it appeared to be a little personal after the game came to a close and the teams shook hands.
As Van Lith led the Cardinals to shake hands with UT, Texas guard Sonya Morris stopped Louisville's star guard and had what appeared to be a heated exchange.
In a video that is approaching 2 million views, there is certainly some animosity between Morris and Van Lith.
After the game, Van Lith was asked about the exchange and said that it was just frustration on Texas' behalf, without divulging many more details.
"I think there was some frustration going on. All in respect, Texas is a great team. I don't have anything to say," Van Lith said. "I'm not gonna let no one disrespect me. But my teammates got my back. And I don't have nothing bad to say. They're coached great. They have great players. So it is what it is. People are sad when they lose, I'd be sad too."
Texas finishes the 2022-23 season with a 26-10 record, while Louisville (25-11) will play Ole Miss in the Sweet 16 on Friday.