Trending Now
Andrew Marchand on Pac-12 Media Rights Negotiations: 'It's a Dicey Situation'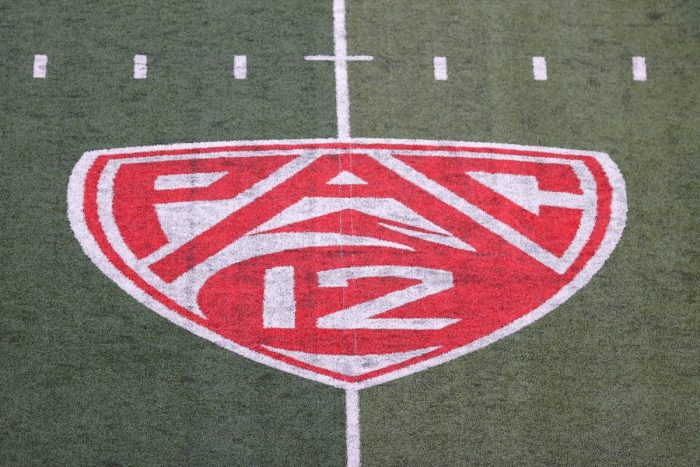 The Pac-12 has been in ongoing media rights negotiations since last summer, and time is starting to run out for the conference to get something done.
 Pac-12 schools currently receive $21 million annually from their deal with Fox and ESPN, which expires on July 1, 2024. That means, the conference is just over a year out from having no representation for its televised events, which sounds like a long time, but in the media rights world, the clock is nearing 11:00 p.m.
There have long been reports that the Pac-12 was set to have a substantial meeting on Tuesday, March 21, but that meeting was rescheduled to Wednesday, March 22 for undisclosed reasons. Perhaps a deal is close for the conference and George Kliavkoff needed a few more hours to finalize the terms? Or maybe, and perhaps more likely, there's just not much on the table right now that is going to excite Pac-12 school presidents and CEOs.
In a recent episode of The Marchand and Ourand Sports Media Podcast, Andrew Marchand spoke about the situation that the Pac-12 finds itself in with monumental meetings coming in the next few weeks.
"ESPN's not close to a deal with the Pac-12," Marchand said. "Amazon is interested, but only at their number and I'm not getting a feeling that something is imminent with them. Apple is someone we've mentioned, I wrote a story a couple of weeks ago, as a possibility. [Apple] does, sort of, seem to fit into what they want to do."
As Marchand mentioned in an article on Monday, Apple isn't going to just jump for the Pac-12. As one of the most powerful companies in the world, Apple knows that it can take its time in negotiations, and is doing so with the Pac-12.
"They like to their time," Marchand says of Apple. "Is it possible that they could have a secret deal and its coming out soon? I guess, that's possible. There's no indication, I'm not saying that. I think they take forever, they took forever with the NFL, so I don't think they're gonna jump for the Pac-12. But, I will say that, if you talk about the money and where they [Pac-12] possible could get it, I'd say Apple is the place that would be willing to pay the money, but they definitely would want all-in. Everything from the Pac-12 would go to Apple. I'm not saying that's happening, but if it's not any of those three I'm not sure where they're going. It's a dicey situation for the Pac-12."
There have been rumors and reports swirling around the Pac-12 for the last several weeks now, and about how things are on the verge of falling apart.
Meanwhile, there have been those that refute the claims, including school officials from schools like Utah, Arizona, and Arizona State. If you've been in the game for a while, you know that posturing is a part of the process, and the Pac-12 isn't giving its members much reason to stay right now, other than just keeping the group together for old times' sake.
This could a be a moot point and the Pac-12 might already have things ironed out and are just waiting for the right time to announce their new deal. That, however, just doesn't seem likely given the context of the situation, especially if you look at reports from both sides of the dividing line. Pac-12 apologists will tell you that everything is fine, while others say that this is on the verge of going bad. The truth is likely somewhere in the middle, and that still doesn't sound ideal for the 10 schools hanging on to the brand out west.
The Pac-12 meetings that are coming over the next few weeks are wildly important and will likely shape the future of college athletics on the West Coast, for better or for worse.