Big 12 News
Kansas Forward Zach Clemence Enters Transfer Portal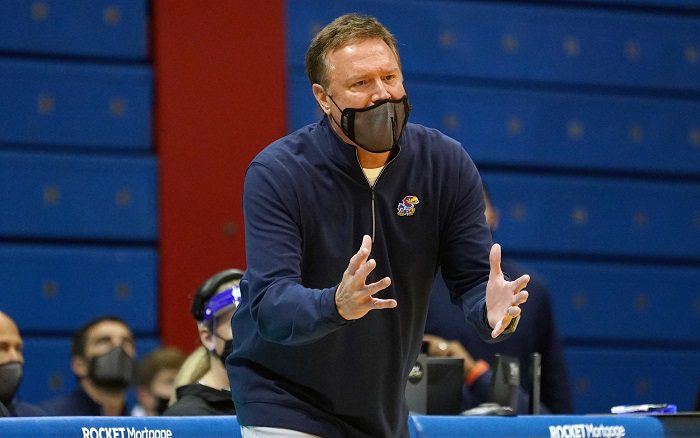 Not too long after guard Bobby Pettiford Jr. announced his decision to enter the transfer portal, a second Kansas Jayhawks player has done so Wednesday. Forward Zach Clemence is the latest to make the decision just a few days following the top-seeded Kansas Jayhawks' stunning 72-71 upset loss to No. 8 seed Arkansas, according to multiple reports.
Clemence's entry to the portal makes for the third Jayhawk total to do so since the conclusion of the season last weekend. Forward Cam Martin entered the portal Tuesday.
Clemence appeared in 20 of 36 games for the Jayhawks this season, averaging 1.4 points and 1.3 rebounds while logging 5.7 minutes per game. That included a high-water mark of 10 points and three rebounds in a 79-75 victory over Oklahoma back on Jan. 10.
However, he failed to score in each of the Jayhawks' first 10 contests and scored five points only once over the final eight games. That was, though, a solid five-point, three-block, three-rebound, one-assist outing in a 90-78 victory over in-state rival Kansas State.
The 6-foot-10 big played a pair of seasons at Kansas, averaging 1.8 points and 1.6 rebounds. He shot 35.1% from the field.
Clemence and the Jayhawks were favored to advance out of the West Region, slated to be played in Las Vegas, but they were unable to even get out of the first two rounds, held not that far away from home in Des Moines.
So now they'll look to next year. And they'll do so now without both Clemence and Pettiford Jr.