Big 12 News
Kansas Guard Bobby Pettiford Jr. Enters Transfer Portal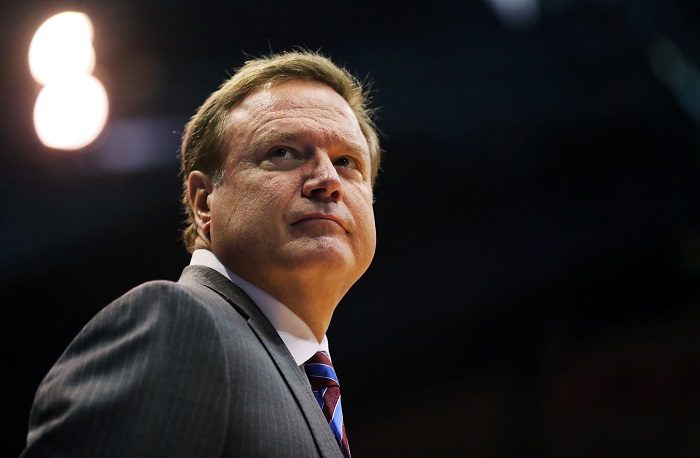 Just days after the top-seeded Kansas Jayhawks' stunning 72-71 upset loss to No. 8 seed Arkansas, a member of their backcourt has entered the transfer portal. Guard Bobby Pettiford Jr. has announced his intentions to do so Wednesday.
"Forever Rock Chalk," Pettiford Jr. tweeted. "Always will have a special place in my heart."
Pettiford Jr. appeared in 32 of 36 games for the Jayhawks this season, averaging 2.2 points, 1.3 assists and 1.2 rebounds per game. That included a high-water mark of 13 points in the season opener against Omaha, as he added two assists and two steals in that early November outing. He also finished in double figures, with 10, in a blowout win over Indiana just more than a month later.
But he battled injuries, and that cut down his minutes over the latter portion of the season, as well as throughout periods of his two seasons at Kansas. Over those two campaigns, which included appearances in 46 total contests, Pettiford Jr. averaged 2.0 points, 1.2 assists and 1.1 boards per game.
Guard Dajuan Harris is returning, and incoming freshman Elmarko Jackson will be on campus for the upcoming season, so that surely all factored into Pettiford's decision. The Jayhawks were favored to advance out of the West Region, slated to be played in Las Vegas, but they were unable to even get out of the first two rounds, held not that far away from home in Des Moines.
So now they'll look to next year. And they'll do so without Pettiford Jr. in the picture.