featured
Pac-12 Meeting: So, What Happened?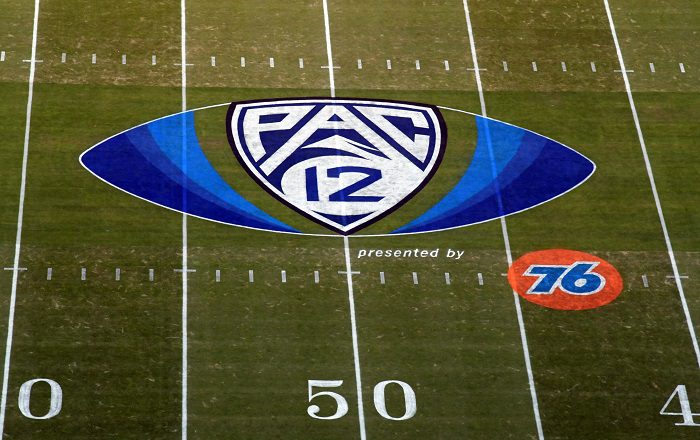 The Pac-12 finally held the meeting that was said to be vitally important to the future of the conference on Wednesday.
Commissioner George Kliavkoff was expected to present a deal to school executives that would allow the league to move forward with a new media rights deal.
However, the reports of the meeting have been ho-hum, at best. So, what happened (reportedly)?
Pro Pac-12 Reports
John Canzano and Jon Wilner have been as close to the Pac-12 side of things as anyone, and tend to share pro-Pac-12 content more often than not, which is understandable. From them, we can take several reports and deduce what is actually happening, if you just read between the lines.
There have long been reports that the Pac-12 was set to have a substantial meeting on Tuesday, March 21, but that meeting was rescheduled to Wednesday, March 22 for undisclosed reasons.
According to Jon Wilner, the Pac-12 did indeed have a meeting on Wednesday and the presidents received a "positive update" on the process and the next scheduled board meeting is on the second week of April.
Wilner also reported that negotiations with Amazon and Apple take "*much longer*" because there aren't contractual templates to go off of and everything that is written must go to a lawyer for a thorough review process.
Another interesting note, from John Canzano, is that FOX has reportedly jumped back into the negotiations for Pac-12 inventory.
Now, that would be a very interesting twist to this saga, if true, but I'm not sure how big of a slice FOX is looking for considering it's in deep with the Big Ten and Big 12 already.
Other Reports of Note
Jason Scheer, the senior editor and publisher for Wildcat Authority, has been very transparent about the happenings from his perspective.
Despite the reports from Canzano that "dominos would start to fall" for the Pac-12 on Tuesday (Wednesday), Scheer has said that a deal was never coming today.
Scheer also says that Pac-12 presidents have "100%" been presented with the numbers that George Kilavkoff is working with, and they aren't close to good enough. Which, in all likelihood, sends the Pac-12 commissioner back to square one.
Another major issue that Scheer points out is that getting Pac-12 events on linear television will be an issue with Apple being the primary buyer. The multibillion-dollar company isn't going to just fork over the cash to get the Pac-12 best events and not have them exclusively on their streaming platform. On the other side of things, the Pac-12 presidents have been very vocal about their disinterest in the majority of their programming being streamed.
So, What is Really Going On?
So, with all of the reports, refutes, and rumors, what is actually happening?
It appears that the Pac-12 is at a crossroads and must make a decision on what's important: exposure or revenue. Right now, it appears that the best option for the Pac-12 is to take the dive into streaming, and hope the money is enough to offset the pitfall of not being on national television. I'm just not sure how that keeps anyone around though, especially the schools that have an out with the Big 12.
As things stand, Pac-12 schools are making $21 million annually from their deal with Fox and ESPN, which expires on July 1, 2024. Originally, reports suggested that the conference was hoping to double that, even with USC and UCLA out of the loop.
However, the $40M deal just isn't happening, so the Pac-12 is hoping to draw something parallel to the $31.6M that Big 12 schools are set to make in the future. It's not cut and dry how the Pac-12 will get that though, as the negotiations have gotten "dicey."