featured
Pros, Cons of Grant McCasland Potentially Landing at Texas Tech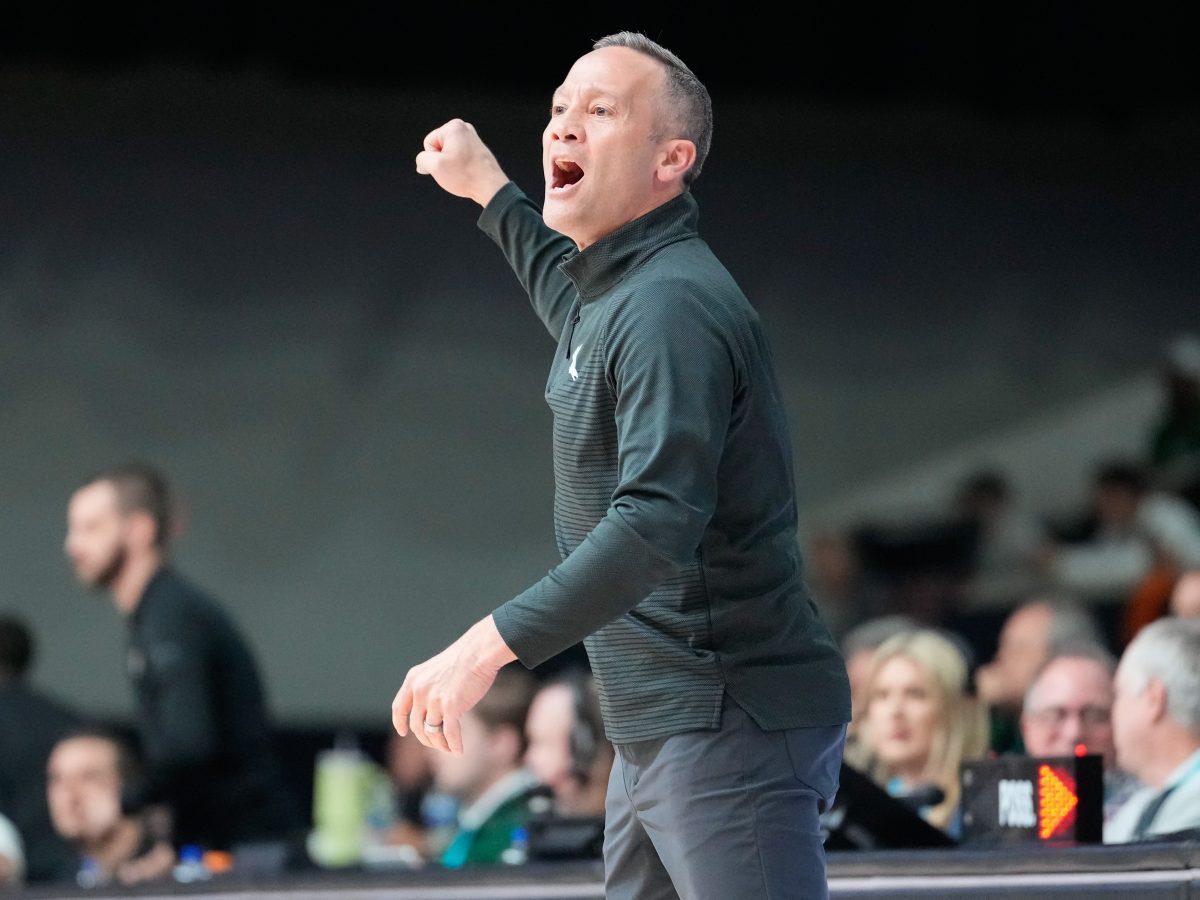 It's looking more and more likely that Grant McCasland will be the next head coach at Texas Tech, and that is, in a word, interesting. Now, McCasland is certainly a good coach. In six years at North Texas, he won the regular season title twice, won a CBI once, and they upset fourth-seeded Purdue in his only NCAA Tournament appearance. During the Beard era, he was name tossed around as a backup option for Tech if Beard ever left, and when Beard did there was mutual interest there. It's a hire that will also disappoint many Tech fans who not only wanted a bigger name, but a more offensive style.
If Texas Tech does hire Grant McCasland there'll be plenty of reaction to it, both good and bad. Here are two pros and two cons to hiring McCasland. 
Pro: The Defensive Identity Won't Leave Lubbock
Whether you love the possibility of hiring McCasland or not, there's one thing you can't argue. The man can absolutely coach defense. In his six seasons at North Texas, according to KenPom, North Texas has ranked 142, 82, 146, 48, 22, and 26 in adjusted defense. Those are obviously impressive stats defensively, and to go from starting in the 140s and one ranking at 86 his first three seasons, to three straight years in the top 50, shows an impressive ability to recruit to his system. Ever since the hiring of Chris Beard in 2016, Texas Tech's identity has been its defense. It's an identity that's led to three Sweet Sixteens, two Elite Eights, a Final Four, and a Big 12 title for a program that hadn't even won a Tournament game in the 13 years before them. Whether or not you like the thought of McCasland as the Head Coach, he would bring the same identity that made Texas Tech successful.
Con: The Offensive Identity Won't Leave Lubbock
On the flip side the offense that many Texas Tech fans complained was too stagnant in both the Beard and Adams era will also look fairly similar. Now to the joy of Texas Tech fans he won't run the motion offense, so that's out the window (Thankfully), but that doesn't mean McCasland's an offensive guru. In his six seasons at North Texas, according to KenPom, North Texas has ranked 162, 265, 34, 101, 116, and 76 in adjusted offense. Now that's not great by any means, his first time ranking top 100 in adjusted offense was also the year he won his first Conference USA Championship. Another thing that goes with this is his teams rank dead last in adjusted tempo for Division 1 schools, each of the past two seasons. That becomes a bigger concern when you look at assistant coaches, it's pretty well known that former assistant coach Barret Peery is well-liked by Texas Tech and the feelings are mutual. He's a great identifier of talent, and runs an uptempo system, could he still be an assistant coach in McCasland's system or would Tech have to look elsewhere for a guy to find talent?
Pro: He Wins
Offensive inefficiency and snail-paced tempo be darned, this man wins. After Tuesday's win over Oklahoma State, his record at North Texas moved to 131-65, for context North Texas hadn't had a winning season in four years before he got there, they've had six straight under him. But let's look deeper, as a college Head Coach his career record is 132-65 for a 69.9% win rate, including a 20-12 season at Arkansas State and a 55-12 record in a two-year stint at Midwestern State. When you look at his postseason resume it's even better. McCasland has never gone out in the first round of any national postseason tournament. All-time at Division 2 Midwestern State he's 6-2 in the Tournament with two Elite Eight appearances. Then at North Texas, as previously mentioned he beat #4 Purdue in his only NCAA Tournament appearance, before falling to #5 Villanova, but he's also won a CBI Championship, made the second round of the NIT, and just punched his ticket to the NIT Semifinals this year. Another nice note his he hasn't lost his first Conference Tournament game in four tournaments, and is all-time 7-4 in Division 1 Conference Tournaments.
Con: He's Not Different
So this is a bit of nitpicking, writing this article has made me like him more, but he's not a splash. It's okay he's not a splash, Chris Beard came from Little Rock, Joey McGuire came from the High School ranks before being an assistant at Baylor. However, fans of Texas Tech believe this is one of the best open jobs in the country, and so do I. Could they not attract a Power Six coach? Maybe they could've and maybe the committee felt McCasland was a better fit than all of them. Heck look at Kansas State, sure Jerome Tang isn't Brad Underwood, but Tang's still coaching in the Sweet Sixteen while Underwood sits at home. The problem for some Texas Tech fans is he feels like the safe and expected hire, kind of like what Adams was, or what he seemed like at the time. A lot of people would've liked to see a more offensive hire, and see what the USA could look like with that kind of play. He's certainly not the biggest name, and his style isn't the prettiest to watch.
This Could Work
After writing about this hire I feel better about McCasland possibly being the Texas Tech head coach. In addition to everything I wrote, he has a lot of Texas ties that should help him navigate the landscape. It's looking more and more likely that he's the guy, he'll certainly be better at fan engagement than Mark Adams tweeting out "Retweet if you're with us was." Whether McCasland can keep this young core together will be interesting. McCasland has earned a Power Six coaching job, he's proven himself at every stop, now the question is, if hired, can he do it in the toughest league in the Country?