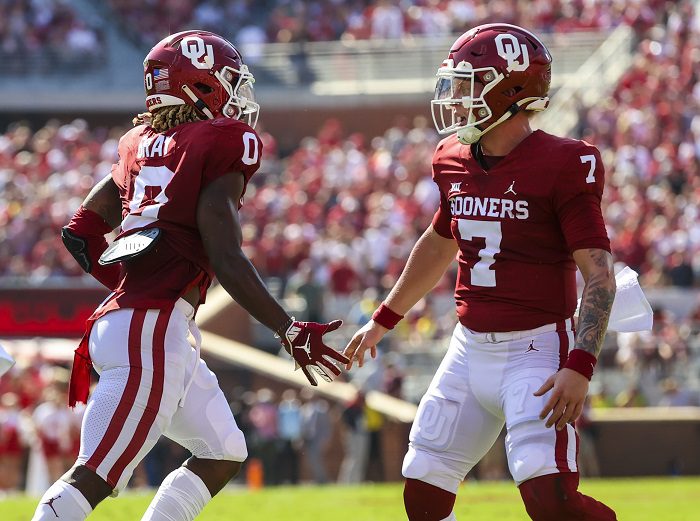 With conversation surrounding which fanbase deserves the right to claim Jalen Hurts between Oklahoma and Alabama, former Oklahoma Sooners turned South Carolina Gamecocks quarterback Spencer Rattler joined Bussin' with the Boys to share his opinion.
When asked about the situation when discussing Joe Burrow's time at Ohio State, co-host of Bussin' with the Boys, and NFL Free Agent Taylor Lewan asked Rattler if he thinks Oklahoma fans will claim him or not when he's in the NFL leading Rattler to say, "I hope not."
Rattler didn't double down when given the opportunity to slam Oklahoma for the situation of his benching but he did speak candidly about the confusion and "saltiness" he felt from the organization.
"I hope not. The situation happened how it happened. You know obviously, I was salty about it. I'm a competitor, I want to be out there playing. We were winning games like I said, and we were undefeated at the time when I got benched so I'm like, damn. hey man, you live and you learn. God sent me here for a reason, that's how I look at it."
The Spencer Rattler era was a short-lived one in Norman which eventually paved the way for a better career in South Carolina. With Rattler leaving the program after one year it's unlikely that Sooner faithful would realistically claim him, but I guess you never know.