featured
Big 12 Partnering With Rucker Park for Basketball Clinics, Exhibitions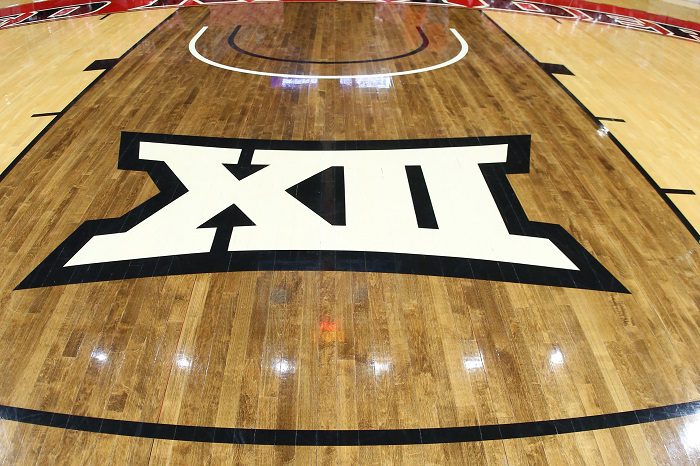 The Big 12 Conference announced on Thursday that it will partner with world-famous Rucker Park to provide youth basketball clinics and exhibition games at what is widely considered the birthplace of streetball.
According to a press release, the Big 12 will operate youth clinics at Rucker Park for local youth in grades six and below. The clinics will be held across multiple days and will be led by head coaches from both men's and women's Big 12 basketball programs, who will be announced at a later date.
Additionally, the Big 12 Conference will host men's and women's summer exhibition games at Rucker Park, pending NCAA approval. The Big 12 is also planning a variety of entertainment enhancements and community engagements throughout the Conference's Rucker Park activations.
"Rucker Park is one of the great landmarks in basketball and is a cultural icon – we are excited to be able to bring Big 12 Basketball to its court," said Big 12 Commissioner Brett Yormark. "We are committed to growing the Conference's footprint in a variety of ways, and we want kids across New York City to experience Big 12 Basketball first-hand."
New York City mayor Eric Adams is excited about the new partnership, as is NYC Parks Commissioner Sue Donoghue.
"Big 12 coaching clinics at New York City's Rucker Park is an iconic collaboration," said Mayor Eric Adams. "I'm thrilled that through this partnership, our young people will have the chance to learn from some of the best in the business, bringing Big 12 basketball right to their front door."
"Rucker Park is the home court for some of the nation's most accomplished student-athletes," said Parks Commissioner Sue Donoghue. "We're grateful to the Big 12 for bringing their coaches to our turf to inspire the next generation of homegrown, New York talent!"
The announcement was made hours before Kansas State's Sweet 16 matchup against Michigan State, which is to be played in Madison Square Garden. Four players on the K-State roster are returning home to New York City for this game: Nae'Qwan Tomlin, Tykei Greene, Ismael Massoud, and Markquis Nowell.
"Rucker Park is like a home away from home. Playing in that atmosphere is great. All the fans are watching you and you have to do your thing out there, so it's a special place for me," said K-State's Markquis Nowell. "I think this partnership between the Big 12 and Rucker Park will be beneficial to the culture – just all the little kids growing up and wanting to play there. Now, you bring all these great players from the Big 12 who are going to be pros and they get to show out in front of the fans. It'll be special."
"As a child living in Harlem, Rucker Park is where you hoop during the summertime. My favorite childhood memories of Rucker Park was going there right after school to shoot and play games," said Kansas State forward Nae'Qwan Tomlin. "It's really cool the Big 12 is going there – there would be a lot of fans there wanting to watch, it would be a different environment. The Big 12 is a physical league and the best league in college basketball and is kind of like Rucker Park because of the physicality and how tough it is."