featured
Markquis Nowell Injures Right Ankle, But Returns to Gut It Out in Sweet 16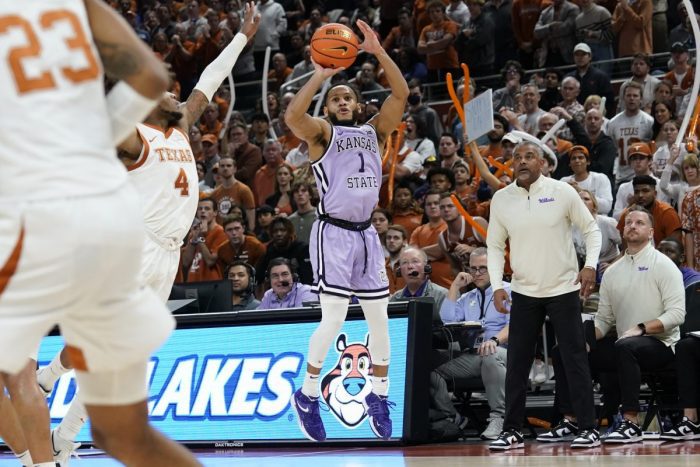 After what was an incredible start back home in New York City, Kansas State Wildcats guard Markquis Nowell tweaked his right ankle and had to exit the Sweet 16 with trainers carrying him off against Michigan State. It allowed the Spartans to erase a decent deficit before the tough Nowell returned to gut it out and try to lead his team to victory.
And gut it out, he did. Nowell promptly got back to work with an incredible running 3-pointer late in the shot clock.
Through just less than 16 minutes of play, Nowell had already dished out seven assists. Two of those on back-to-back possessions were quite electric.
First, Nowell turned a huge block by forward Nae'Qwan Tomlin on one end into a nifty finish on the other when he found forward Keyontae Johnson for a slam, and-one. After that, with his right hand he fired a one-handed pass underneath to Tomlin, who snared and slammed it.
Then, he turned one loose from deep himself and turned away knowing he knocked it down. His electricity was on point.
His 10 assists at halftime served as the most by any player in the NCAA Tournament so far. About his only negative was a behind-the-back pass on target off a steal that didn't turn into points when a Michigan State player got back and knocked it out of bounds of his intended target.
Kansas State carried a 43-38 lead into the break in an enthralling opening 20 minutes that turned into an enthralling 40-plus minutes. The game eventually went to overtime between these two seeking an Elite Eight berth.