Big 12 News
Oklahoma Guard Joe Bamisile Enters Transfer Portal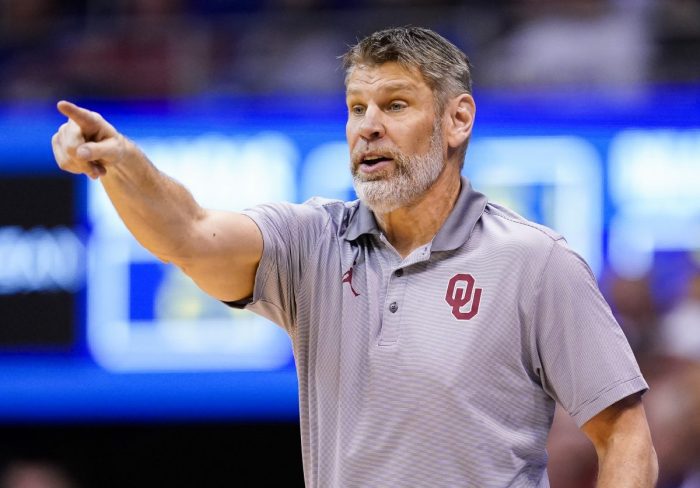 Earlier in the day, the Kansas Jayhawks saw their fourth player enter the transfer portal. Now the Oklahoma Sooners have seen their fourth, as guard Joe Bamisile is the latest to look elsewhere.
And he's the fourth guard to do so, at that. Bamisile joins Bijan Cortes, CJ Noland and Benny Schröder as Sooners in the transfer market.
Additionally, Bamisile becomes the fifth total outgoing player for the program. Forward Tanner Groves exhausted his final year of eligibility. Oklahoma, too, is awaiting decisions from forward Jalen Hill and guard Grant Sherfield, and it obviously sorely needs both of those back now.
This just concluded season, Bamisile averaged 4.0 points and 2.3 rebounds while playing 11.4 minutes per game and appearing in 21 total contests. That included a high-water mark performance of 15 points in a victory over UNCW back in the middle of November.
Bamisile finished in double figures on three other occasions. Mostly recently, that included 13 points in a narrow loss at Texas, and he previously scored 11 and 10 at West Virginia and Baylor, respectively.
This marks the third time in Bamisile's four-year career that sought out a new destination. He began his career at Virginia Tech in 2020-21, then transferred to George Washington, before coming to Norman last summer.
Bamisile and Oklahoma finished the 2022-23 campaign with a disappointing 15-17 overall record, having struggled to only a 5-13 record in Big 12 play. That's after the Sooners began the season with a somewhat promising 6-1 start. Now there's quite a bit of turnover, and they'll have to revamp things for year three of the Porter Moser era.