Baylor Bears
Big 12 Baseball: Ranking the Series in Week 2 of Conference Play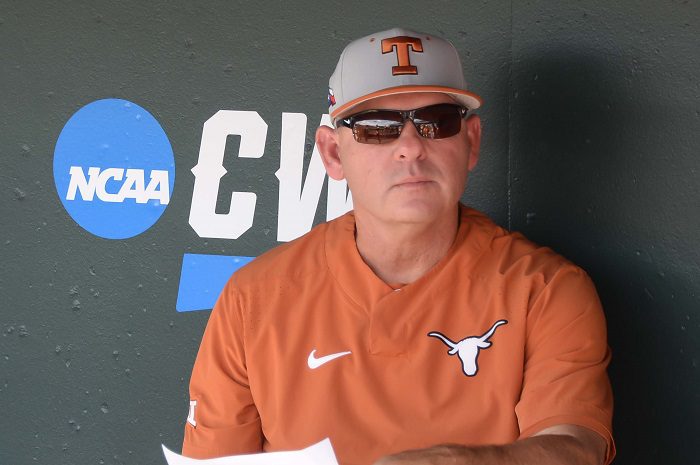 A few weekends of baseball are already in the books for the 2023 season, and Big 12 play is upon us. Three teams are in the D1Baseball Top 25, with TCU dropping out and West Virginia entering for the first time at No. 24. Texas Tech and Oklahoma State stand at Nos. 14 and 20, respectively. Some others are receiving votes in polls.
With that said, there are some intriguing matchups for weekend No. 6. Here are three series that you absolutely cannot miss if you are a Big 12 baseball fan.
3. Oklahoma (13-8, 2-1 Big 12) @ Kansas State (14-8, 1-2 Big 12)
Date: Friday, March 24 | Time: 6 p.m. CT | Location: Manhattan, KS | TV: ESPN+
Maybe a little bit of hangover syndrome settled in after the Sooners' best-of-three win over then-No. 11 TCU in their Big 12 opening series. Then again, they've had plenty of trouble with Dallas Baptist over recent years, so an 8-6 loss in the midweek isn't real surprising and/or alarming. Braxton Douthit has been quite solid on the bump, posting a 3-0 record with a 2.39 ERA and 18 strikeouts. Easton Carmichael (.388), Anthony Mackenzie (.386), and Dakota Harris (.386) are leading the way offensively with a combined 69 RBI.
Those three and the rest of the Oklahoma lineup should be able to get after the Kansas State pitching staff, but we'll see. Owen Boerema has been the one stabilizing force pitching wise for the Wildcats. Like, Douthit, the lefty hurler is 3-0, with a 2.88 ERA and 32 strikeouts to only 10 walks. It's likely, though, Kansas State will need plenty of offense to keep up, and Cash Rugely (.304, five home runs), Nick Goodwin (.290, four home runs), Brendan Jones (.292 six doubles) and Brady Day (.306) will step into the batter's box to try to provide it.
2. Baylor (9-12, 2-1 Big 12) @ No. 20 Oklahoma State (17-5, 1-2 Big 12)
Date: Friday, March 24 | Time: 6 p.m. CT | Location: Stillwater, OK | TV: ESPN+
Baylor is trying to get on track after a very rough start, and it took the first step in that regard last weekend with a series win over Kansas State. It followed that up with a midweek win over Sam Houston, so it's now claimed three out of four after opening the year 6-11. The next step will be quite difficult, however, as Oklahoma State welcomes it to O'Brate Stadium for a three-game set. And Oklahoma State, despite sitting in the Top 25, also has a little bit of getting right on its mind, at least from a Big 12 perspective. It dropped two of three to Texas Tech before routing Wichita State 10-1 Wednesday night.
The Bears are going to need some offense this weekend to stay competitive with the Cowboys. Kolby Branch is the biggest candidate to provide it, leading the team with three home runs, 18 RBI and 17 walks, with a .354 batting average. But the Cowboys' offense is potent, boasting the likes of Nolan Schubart (.400 six homers), David Mendham (.348, six homers), Roc Riggio (.329, seven homers), Nolan McLean (.299, six homers) and Aidan Meola (.321, six doubles). Runs should be on display in this hitter friendly park.
1. No. 14 Texas Tech (18-4, 2-1 Big 12) @ Texas (15-7, 0-0 Big 12)
Date: Friday, March 24 | Time: 7 p.m. CT | Location: Austin, TX | TV: Longhorn Network
The Longhorns are suddenly surging, having won 11 straight after a 6-7 start. The Red Raiders are steady as one of the league's best teams and currently the highest-ranked team. They're fresh off a Big 12 opening series win over Oklahoma State. This is a Lone Star State showdown between teams that hate each other.
Texas Tech, of course, will be without pitcher Brandon Beckel, who's serving a four-game suspension after he was ejected during the sixth inning of a 12-1 win over Oklahoma State. Still, they're solid on the top line with Mason Molina, who's fired 37 strikeouts in 25.2 innings with a 2.81 ERA. And they're hitting .325 as a team, with a pair of .400-plus hitters in Gavin Kash and Austin Green, who have belted seven and six homers, respectively.
Texas' offense, which will look to get after Molina and that Tech pitching staff, is led by Peyton Powell and Eric Kennedy. The former leads the team with a .419 batting average, and the latter has clubbed a team-high seven home runs. Meanwhile, starters Lucas Gordon and Charlie Hurley have been dominant on the hill, both compiling sub-2.00 ERAs in more than 25 innings pitched. Gordon has struck out 31 with a 1.37 ERA and 0.95 WHIP, while Hurley carries a 1.80 ERA and 1.00 WHIP with 23 K's.