Big 12 News
Cincinnati Hires New Head WBB Coach Katrina Merriweather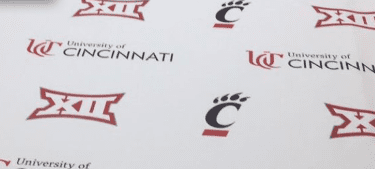 The Cincinnati Bearcats have ended their search for a new head coach for the 2023-2024 women's basketball season, bringing in former Bearcat player, Katrina Merriweather.
Merriweather was a four-year starter for the Bearcats' Hall of Fame head coach Laurie Pirtle from 1997-2001 and became the first women's basketball player to advance to four consecutive postseason tournaments.
Merriweather quickly has become a rising star in the coaching profession, elevating two programs in Memphis and Wright State, while taking both teams to the postseason a total of five times, including a pair of NCAA Tournament appearances.
Merriweather addressed her optimism for the upcoming season, as well as the opportunity to compete in the Big 12 Conference by saying, "I'm elated to come back to the University of Cincinnati as the head coach of the women's basketball program. My time as a student-athlete and as a Bearcat were some of the greatest years of my life, and I'm excited to give back with everything I have to our current players like so many did for me. This is home for me, and I'm honored to wear the C-Paw once again. I'm thankful to John Cunningham and Maggie McKinley for this opportunity, and I'm looking forward to working closely with our entire athletics department to compete for championships in the Big 12."
The University of Cincinnati's Deputy Athletic Director and Senior Woman Administrator, Maggie McKinley, spearheaded the coaching search and had this to say about Merriweather:
"It was truly a no-brainer to bring Katrina Merriweather back to Cincinnati to lead our women's basketball program. She checked every box for what we were looking for in our next head coach. She's a top recruiter with a proven track record of building programs. She will bring an elite staff with her here, and care and concern for the student-athlete is her top priority. Of course, being a former player, team captain, and graduate assistant coach here, she has personal investment in the program. Any time you get the opportunity to bring a Bearcat back to their home and back to the University of Cincinnati family, it's a win."
The Cincinnati Bearcats have a long offseason ahead of them, but whenever a new coach is hired there is always grounds for optimism in the building. Merriweather and her squad will kick off their season in the Big 12 in November.