Big 12 News
Jerome Tang: Markquis Nowell, Keyontae Johnson's Jerseys 'Deserve To Be in the Rafters'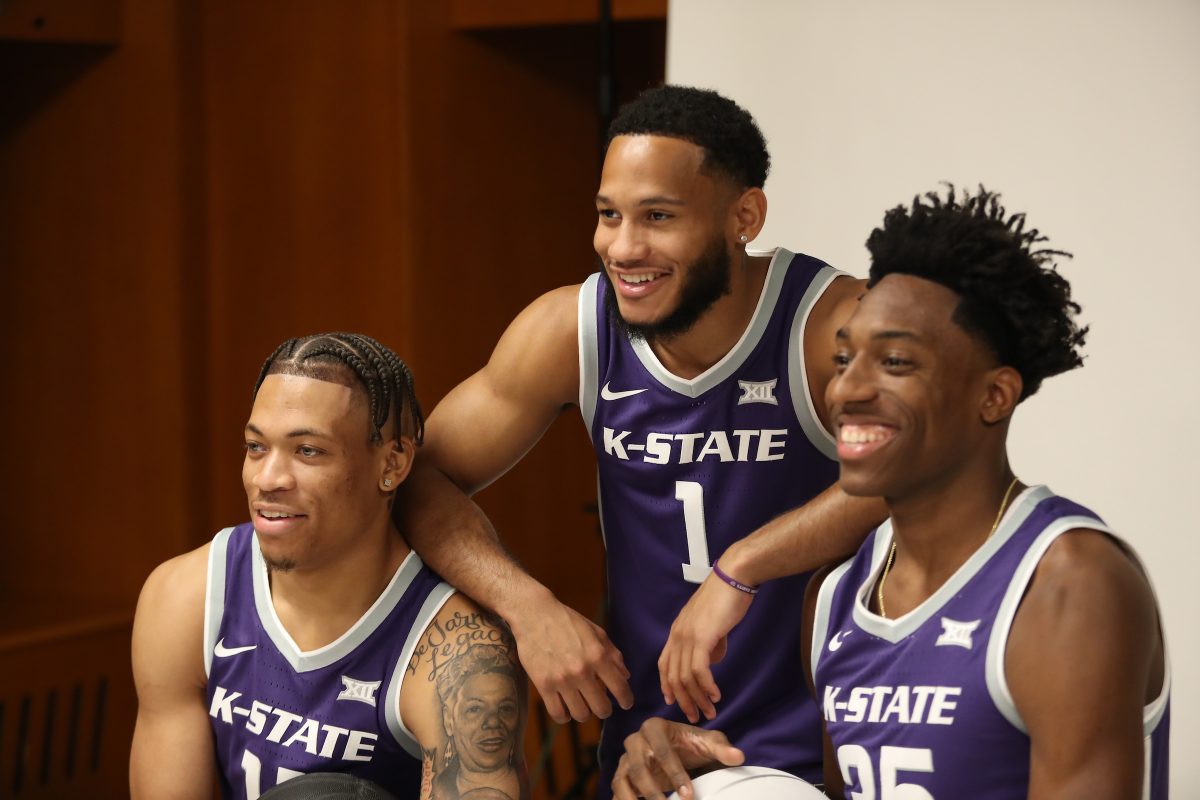 Guard Markquis Nowell and forward Keyontae Johnson were both huge in Kansas State's Elite Eight run and incredible season, and head coach Jerome Tang thinks that should elevate them among the greats in program history. He wants them elevated in the arena, in fact.
"They deserve to be in the rafters," Tang said after the Wildcats' 79-76 loss to the Florida Atlantic Owls, via The Kansas City Star's Kellis Robinett.
It's certainly justified, when you look at the pair's production. Nowell is just two days removed from setting the NCAA Tournament record for assists with 19 against Michigan State in the Sweet 16. He's the first player since Deron Williams in 2005 to finish with 50 or more assists in a single tournament. Johnson transferred from Florida after the scariest of medical situations and transformed the program. He averaged 17.7 points, 6.9 rebounds and 2.2 assists per game his final season in Manhattan.
Both players were selected as First-Team All-Big 12 picks after the season. Both players were also Third-Team All-American selections.
"We showed them that we cared about what was important to them and then how what was important to them, if they were willing to sacrifice a little bit, it would allow us to achieve our goal as a team and them as individuals to achieve their goals," Tang said. "I think you see that with Markquis Nowell this year and Keyontae Johnson. I think 'Quis is the best point guard in America and should win the Naismith. I think Keyontae when he's allowed to play more than 18 minutes is the best wing in the country and should win the Naismith."
While there's far from certainty on those, there is certainty on the two's impact on Kansas State basketball. And Tang believes their jerseys should be a reflection of that.