Baylor Bears
Saturday Six-Pack: Five Big 12 Baseball Teams Clinch Series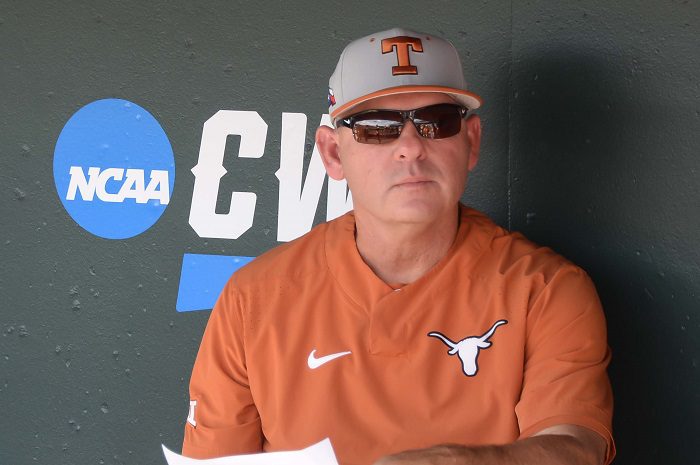 Is there anything better than cold beer and baseball? It's a combination that is hard to beat during the season. No matter what kind of beer you drink (or how many), let's take a look at some of the best action on the Big 12 baseball diamond from Saturday with a nice six pack.
Best Game
#14 Texas Tech at Texas
Once again, we got another great game down in Austin between two good baseball teams. Texas took game one on Friday night and looked to clinch the series on Saturday with another win. Tech got on the board first with an Owen Washburn solo blast, but Texas responded with their own solo homer thanks to Rylan Galvan. The Red Raiders would recapture the lead in the fourth inning when Tracer Lopez and Nolen Hester brought in a pair of runs to take a 3-1 lead.
Just like earlier in the game, the Longhorns answered. Porter Brown knocked in a run and then ended up bringing in the run that gave Texas the lead in the sixth inning. Dylan Campbell would add an insurance run in the eighth to give Texas a 5-3 lead but Texas Tech's Gavin Kash drove in two runs to tie the game in the top of the ninth inning. Then in the bottom of the ninth, with Porter Brown on third, a wild pitch brought him in to win the game. What a day and what a series for Texas as they look to complete the sweep on Sunday.
Best Win
Kansas State over Oklahoma
I could have gone with Texas here, but I am going to show Kansas State some love today. The Wildcats took game one on Friday and then fought off a comeback from Oklahoma to take game two. Kansas State had a five-run lead going into the fifth inning and by the time the bottom of the sixth came around, the game was tied at six. Luckily for Kansas State, Roberto Pena came up with a big hit in that inning to give the Wildcats the lead.
From there, they never looked back as they took the series from Oklahoma. After a bad loss to Baylor last weekend, this is exactly what Kansas State needed to get back on track.
Worst Loss
Kansas
The Jayhawks got absolutely crushed on Saturday afternoon in Fort Worth. By the time the second inning was over, TCU had an 8-2 lead and it got even worse from there. While Kansas would add a few more runs later, the Horned Frogs ended up winning the game by 13 runs. Ouch.
Saturday MVP
Oklahoma State RF Carson Benge
There were several Oklahoma State players that could have earned this award but Carson Benge really stuck out to me with his two home runs on Saturday night. He hit a solo shot in the second inning before hitting a three-run blast in the fourth to help Oklahoma State beat Baylor.
Pitcher of the Day
West Virginia RHP Blaine Traxel
I feel like every time that Blaine Traxel takes the mound, he is my pitcher of the day. He had another great performance on Saturday as he pitched his fourth complete game of the season. During his time on the mound, Blaine struck out seven batters and allowed just two runs in nine full innings of work.
Best Home Run
West Virginia 2B JJ Wetherholt
It's about time I showed some love to West Virginia because they are on fire right now. JJ Wetherholt has been on a tear this season and check out this blast to help his team secure the series on Saturday.
Full Scoreboard
Texas: 6, #14 Texas Tech: 5
#15 Oklahoma State: 15, Baylor: 8
#24 West Virginia: 7, Xavier: 2
TCU: 18, Kansas: 5
Kansas State: 7, Oklahoma: 6