Big 12 News
Jerome Tang on FAU Loss: 'Winners Keep Their Heads Up'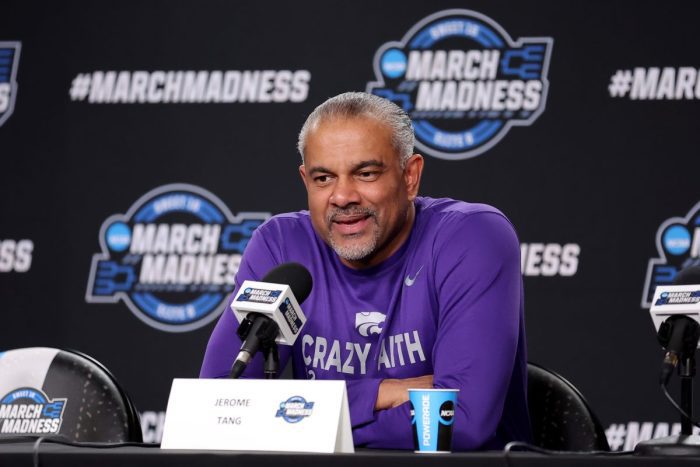 The Kansas State Wildcats took a painful loss in the Elite Eight match with the FAU Owls. Fans can rest comfortably knowing that they have one of the best coaches in the country in Jerome Tang.
Tang continues to trend on social media for the love he shows everyone, regardless of how prominent they are in his life. Tang was asked post-game about the loss, and without missing a beat he delivered one of the best responses and speeches of the 2023 season.
Tang spoke about the loss candidly, saying, "This is the third time I've lost in the Elite Eight, and you can sit around and mope and cry about it, or you can really think about the love and the joy that you've had through the season. And you know, like, winners keep their heads up. They don't drop their heads, and so our guys were not going to walk off the floor with their heads down. Tough things are going to happen in our life, and we don't get to wallow in it. We've got to keep moving forward. This is more of a lesson for them of becoming men than it is about basketball."
In one year's time, Jerome Tang has not only electrified the world of college basketball, but he has also developed at least two NBA-level talents in Keyontae Johnson and Markquis Nowell, had one of the best seasons in Kansas State basketball history, has shown the world the rich and esteemed history that surrounds K-State and motivated an entire community to love one another. Jerome Tang is the real deal.