Big 12 News
Gene Taylor, Jamie Pollard Named as NACDA Athletic Directors of the Year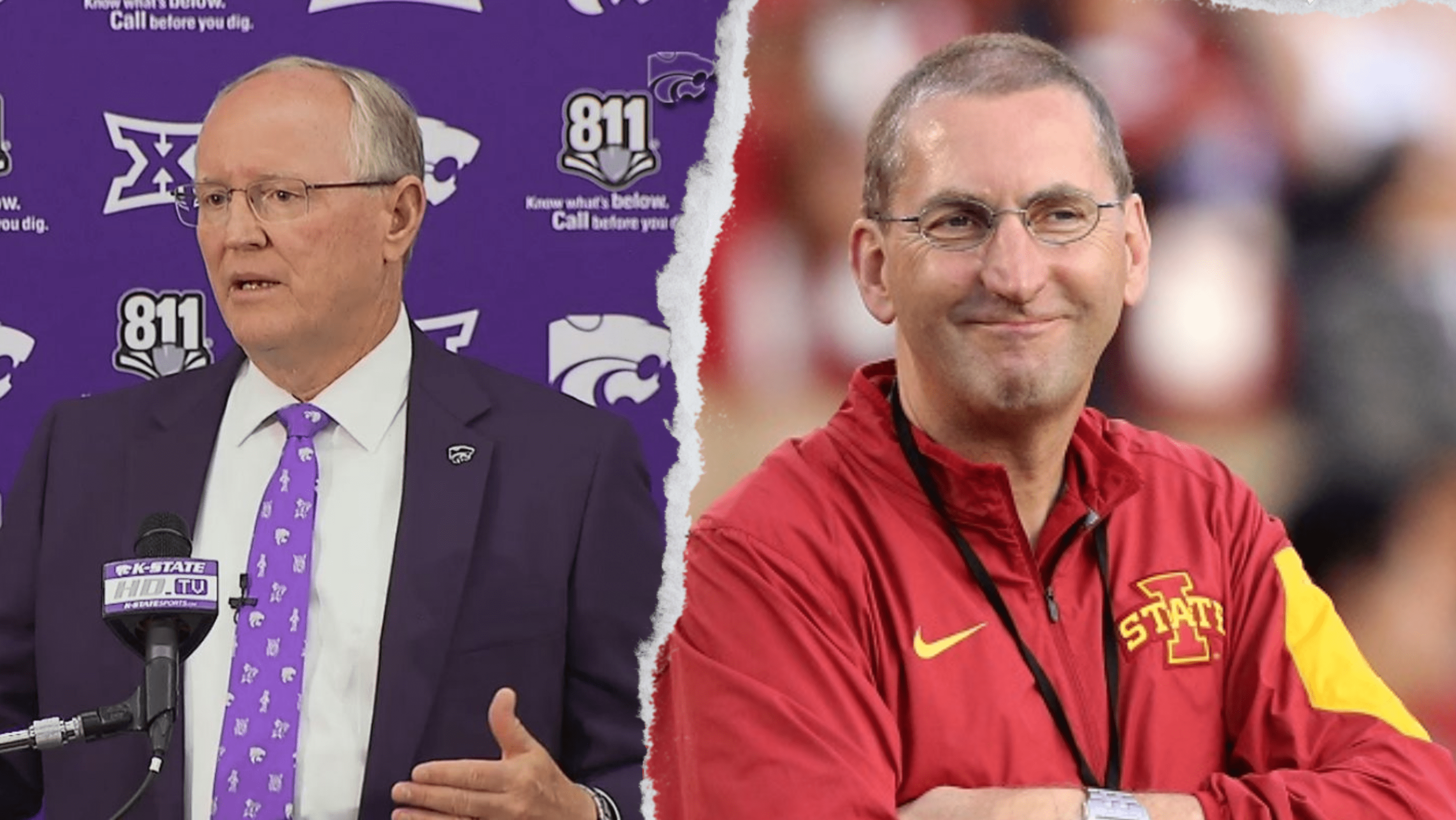 The Cushman & Wakefield Athletic Director of the Year honorees were named by the National Association of Collegiate Directors of Athletics (NACDA) on Monday, and two Big 12 AD's were among the list of four selections from the Football Bowl Subdivision (FBS) level.
Kansas State's Gene Taylor and Iowa State's Jamie Pollard were named FBS ADs of the year (ADOY) and will be honored at the 58th annual NACDA & Affiliates Convention at the World Center Marriott Resort in Orlando, FL, on June 13. They are joined by Utah's Mark Harlan and Pittsburgh's Heather Lyke as recipients of the distinguishment.
Kansas State football won the Big 12 Championship and played in the Allstate Sugar Bowl in 2022, while the Wildcat's men's basketball team made it to the Elite Eight under Big 12 Coach of the Year Jerome Tang.
"I am very thankful and appreciative to be honored by my peers," Gene Taylor said. "The success that we have had at K-State is the direct result of the passion and hard work that our entire staff puts forth each and every day, and I am blessed to be a part of such a special place, at a special university, filled with very special people."
Under Jamie Pollard, Iowa State unveiled plans in late 2022 for the nation's first-ever multi-use entertainment district in the center of a college campus, CYTown, between Jack Trice Stadium and Hilton Coliseum.
"I am honored and humbled to accept this award on behalf of our entire athletics program," said Jamie Pollard. "The award is a great testament to the success our department has experienced as the result of the hard work performed by our coaches, staff and student-athletes. In my opinion, this award not only recognized the Athletics Director of the Year, but also acknowledges the Athletics Department of the Year!"
With Taylor and Pollard at the helm, Kansas State's and Iowa State's athletic departments are in good hands moving forward and their department leaders getting credit for their accomplishments this year is well-deserved.