Baylor Bears
Big 12 Baseball Power Rankings: Oklahoma State Back on Top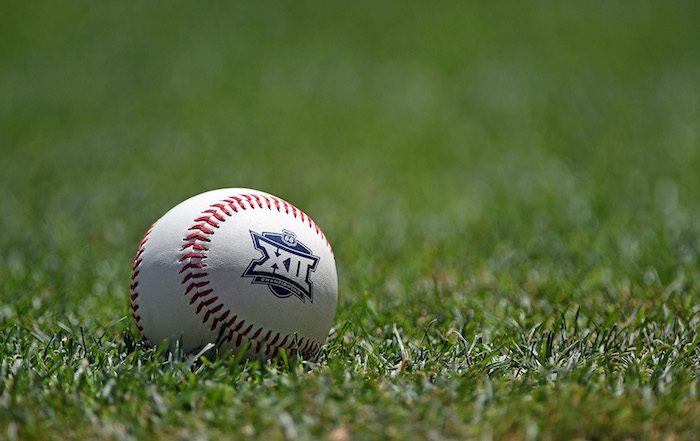 Conference play is here as we just wrapped up another week of the season. It was a busy weekend full of surprises and big moments.
Each week, Heartland College Sports will release its Big 12 baseball power rankings, and here are this week's rankings.
1. Oklahoma State Cowboys (Last Week #2)
The Cowboys are back on top after their sweep over Baylor last weekend in Stillwater. Their offense continues to light up the scoreboard as they scored 39 runs on the Bears and run-ruled them on Sunday. While the pitching still needs to improve, their offense can keep them in any game which makes them extremely dangerous.
2. West Virginia Mountaineers (Last Week #3)
I keep saying it but all this team does is find a way to win games. They took their series against Xavier in the first two games before falling short on Sunday. The duo of Blaine Traxel and Ben Hampton on the mound has been fun to watch and JJ Wetherholt may be the best hitter in the entire country. Out of all of the teams in the Big 12, West Virginia may be the most balanced.
3. Texas Longhorns (Last Week #6)
Watch out folks, this team is starting to become dangerous. The Longhorns just completed a sweep over a top 25 Texas Tech team over the weekend and looked extremely comfortable in pressure situations. Lucas Gordon looks phenomenal as their primary starter and the trio of Eric Kennedy, Porter Brown, and Peyton Powell have been big. On top of that, they have had some other guys step up to the plate as well. This team has won 14 games in a row going into today and appears to be a serious threat in the Big 12.
4. Texas Tech Red Raiders (Last Week #1)
After getting swept by Texas, I had to drop the Red Raiders down a few spots. I know that Texas looks to be better than what most of us thought this season but Texas Tech should have at least taken a game from that series. The offense will be there for Texas Tech. Nobody doubts that, however, I do have concerns about their pitching staff moving forward.
5. TCU Horned Frogs (Last Week #5)
I decided to keep TCU at number five after sweeping Kansas. While they did look better last weekend, it was against Kansas which isn't saying a whole lot. Cam Brown pitched an absolute gem on Sunday and the bats stayed hot all weekend long as they racked up 40 runs against the Jayhawks.
6. Kansas State Wildcats (Last Week #8)
If any team in the Big 12 needed a bounce-back weekend, it was Kansas State. After getting embarrassed by Baylor in the conference opener, the Wildcats were able to sweep the Oklahoma Sooners. Owen Boerema had a great opening game on Friday and then the offense did the rest of the work on Saturday and Sunday to finish it off. We all know this team can hit but it was nice to see the pitching get better.
7. Oklahoma Sooners (Last Week #4)
For a while, I thought this team was for real. The offense has been great over the last few weeks and the pitching staff looked better. However, last weekend was a total dud as they got swept by Kansas State. I still believe in this team but they need to get ready against Stanford this weekend.
8. Baylor Bears (Last Week #7)
The good news is that the offense looks better but the bad news is that this team continues to struggle on the mound. Baylor gave up 39 runs against Oklahoma State and got run-ruled on Sunday to end the series as they were swept.
9. Kansas Jayhawks (Last Week #9)
There is no reason for me to bring the Jayhawks up after getting crushed down in Fort Worth where they gave up 40 runs in three games.
10. Iowa State Cyclones
The Cyclones make their first appearance in my power rankings. While they haven't lost a game in over 20 years, I have to put them at number ten. Why? Because they haven't had a baseball team since 2001. Someone back Iowa State baseball, please.