Big 12 News
Kansas Basketball Reaches Out to Washington State's TJ Bamba: Report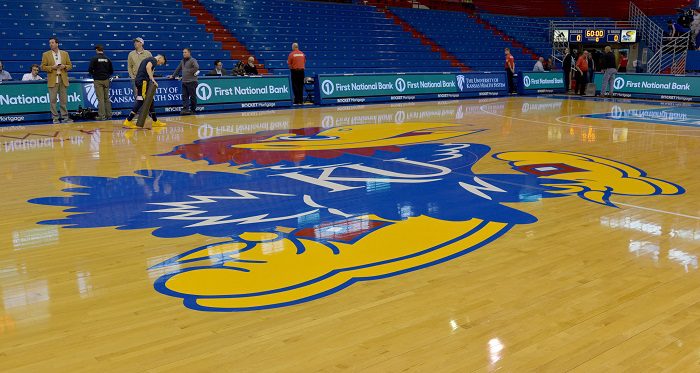 The Kansas Jayhawks are less than two weeks removed from getting knocked out of the 2023 NCAA Tournament, but it's already time for the program to start looking ahead to next season. And according to one report, KU is keeping an eye on a Washington State transfer.
According to Andrew Slater, TJ Bamba, Washington State's leading scorer at 15.8 points per game, has heard from Kansas, along with Arizona, Florida, Florida State, Illinois, LSU, Oregon, Seton Hall and St. John's. Bamba shot an efficient 42.6% from the field and 37.2% from three-point range while grabbing 3.7 rebounds per game. This was his first season as a full-time starter.
Slater has also entered his name into the 2023 NBA Draft, but a student-athlete who remains in the NBA Draft after the NCAA deadline, but still wishes to remove his name from the NBA Draft, must submit a written letter to the NBA by June 12, 2023, at 4:00 p.m. CST. The 2023 NBA Draft takes place on June 22nd, 2023 at The Barclays Center in Brooklyn.
It is expected that if Bamba doesn't enter the NBA Draft, he won't be returning to the Cougars.
As for the Jayhawks, they will be re-tooling a roster as they try to bounce back into National Championship form. Only two players were on honored on senior night — Jalen Wilson and Kevin McCullar. Wilson has a COVID waiver he can use, but he seems likely to take his shot at the NBA. McCullar is out of eligibility. Meantime, Gradey Dick is expected to leave, as the freshman is a projected lottery pick in the 2023 NBA Draft. Also, KU has lost four players to the transfer portal.
So, Bill Self and his staff may take a close look at a player like Bamba, who is a late bloomer by all indications. He is a former three-star recruit out of Brooklyn (N.Y.) Abraham Lincoln and was the No. 45 combo guard for the Class of 2020. In high school, Washington State was the only Power Five program Bamba had a reported offer from.