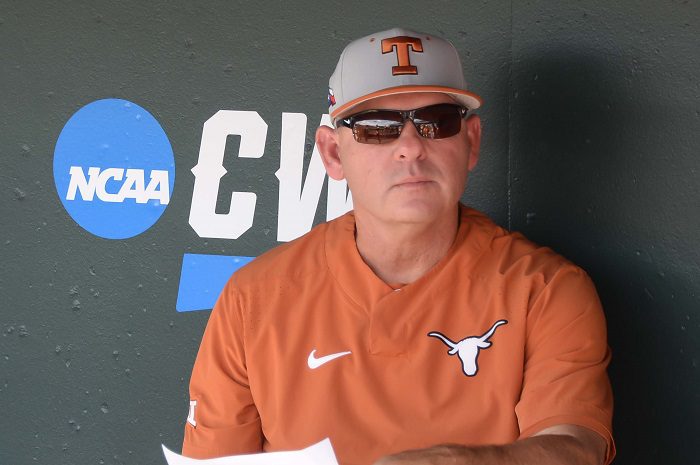 "We're going streaking!" Well, at least one fan nearly did at the Texas vs. Texas A&M baseball game on Tuesday night in College Station.
The fan appeared to come from the first base line, work his way through the infield and then to center field, where he jumped back into the stands, all while doing his "Horns Down", according to the Austin American-Statesman's Danny Davis.
Here's the video.
Nothing like some college baseball, beers and butts in College Station on a Tuesday night.
As for the game itself, Texas came in as a Top 25 team, while the Aggies season has not gone as planned thus far, as they're off to a 15-9 start, including 1-5 in SEC play. The Longhorns are fresh off a series win against Texas Tech on Sunday, which included a walk-off victory to end the three-game set.
In the latest D1Baseball Top 25 rankings, Texas is one of four Big 12 teams in the Top 25 this week, being joined by Oklahoma State (17), Texas Tech (22) and West Virginia (24).
After this mid-week match up with the Aggies, Texas goes to Stillwater to take on the Cowboys in a series between the two highest-ranked Big 12 teams in the country.