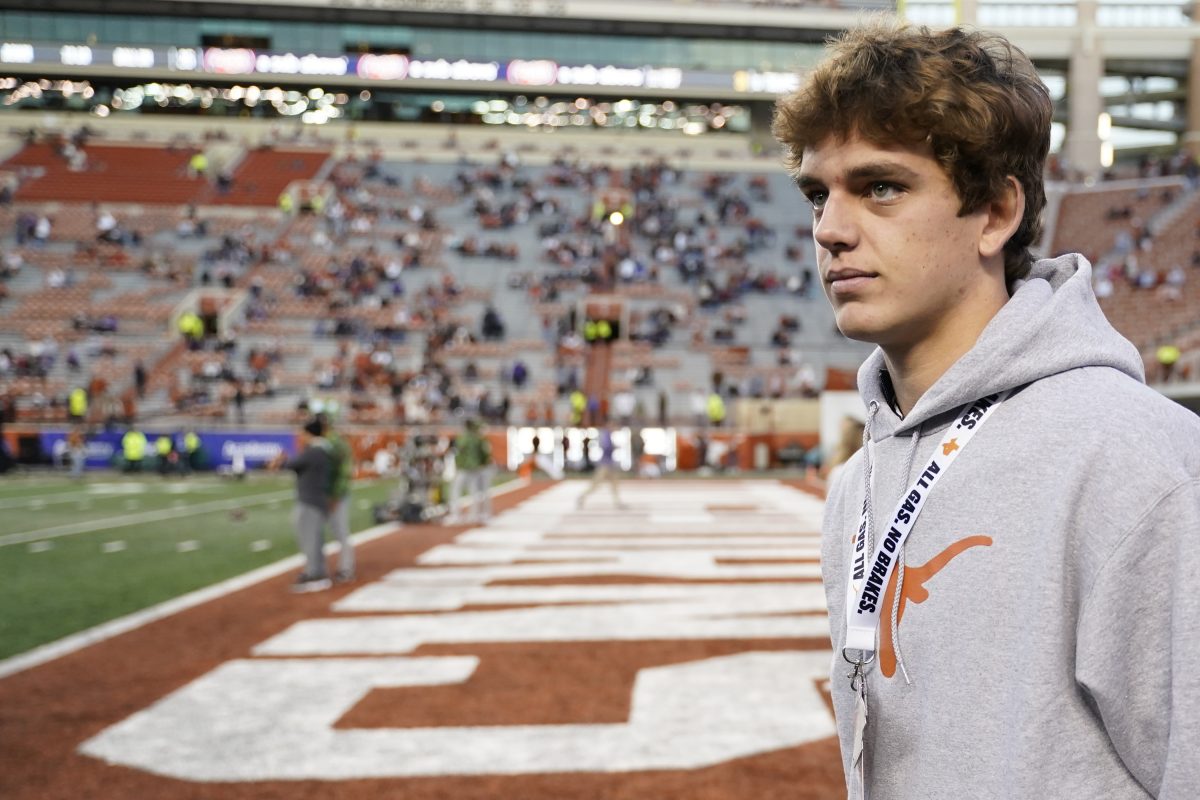 Five-star plus QB Arch Manning is one of the best quarterback prospects in college football history, and with Manning practicing with the team in Austin, he has been one of the key storylines for fans.
Head coach Steve Sarkisian was asked about the process of recruiting Manning and what went into the decision to bring him to Austin, which prompted the Longhorns' coach to say, "It wasn't all about the Manning brand."
With the Manning name ringing bells across every level of sports, Arch Manning had his pick of just about any college in the country.
Steve Sarkisian sat down on Bussin' with the Boys for an interview and spoke on the process saying, "I tell his mom and dad all the time they did an unbelievable job raising him and in the process, I never talked to Peyton. I never talked to Eli. I talked to his father, Cooper. I talked to Ellen (his Mother), I talked to Arch, I talked to Hyde (Manning's brother), I talked to the sister. It was about the family, truly the family. It wasn't about the Manning brand."
Manning's decision was so much more than just which college would he like, it involved multiple meetings to determine what the best plan for Arch was. "It was about Arch Manning and is this the best fit for him to go to school. Football-wise, academically, socially, the city of Austin. I think that's why they got to a spot to where they could make a clear-minded decision of what was best for him," Sarkisian said.
Arch Manning headlined the Longhorns third-ranked recruiting class as the nations top-ranked player. Manning and the Longhorns kick their season off on against Rice on September 2nd, while Big 12 play starts up on September 23rd against the Baylor Bears.