Big 12 News
Watch: Drake Stoops, Billy Bowman Get Into Scuffle at Oklahoma Spring Practice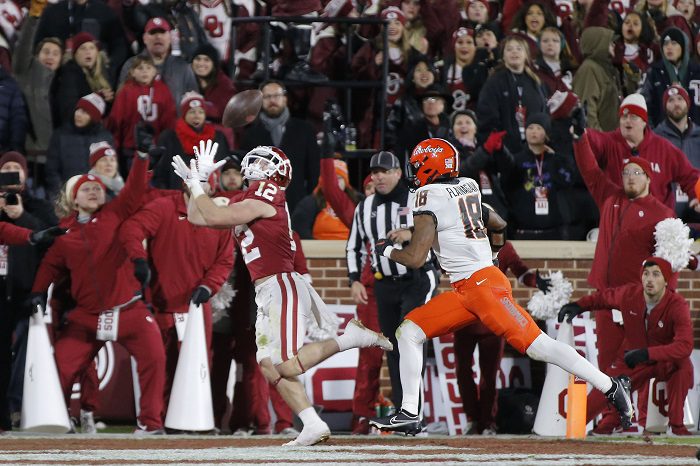 Don't ever let anyone tell you that Spring football isn't intense. In a viral video from the Oklahoma spring practice, wide receiver Drake Stoops got into it with defensive back Billy Bowman in a blocking drill which continued through the whistle resulting in both players hitting the turf.
Sights and sounds coming from Norman Oklahoma have been finding their way across social media as many eager fans await a look at their new squad for the 2023-2024 season. While football is still months away, the players themselves are more than ready.
Both Stoops and Bowman got tangled in an intense blocking drill where players and coaches can be heard yelling, hyping up their players. If Oklahoma wants to earn a Big 12 title in their last season with the conference this is the energy they will need.
Entering the second year of the Venables era, the Sooners underwhelmed last season with an overall record of 6-7 with an abysmal 3-6 conference record. With the fourth highest ranked recruiting class in the nation with big names like five-star quarterback Jackson Arnold, five-star pass rusher Adepoju Adebawore, and five-star safety Peyton Bowen heading to Norman, the odds of Venables team pushing for a championship is very likely.
The Oklahoma Sooners kick their season off on September 2nd against Arkansas State while Big 12 play starts on September 23rd against Cincinnati.