Trending Now
WVU's Ja'Quay Hubbard Using Penn State Game as Motivation to Eat Salad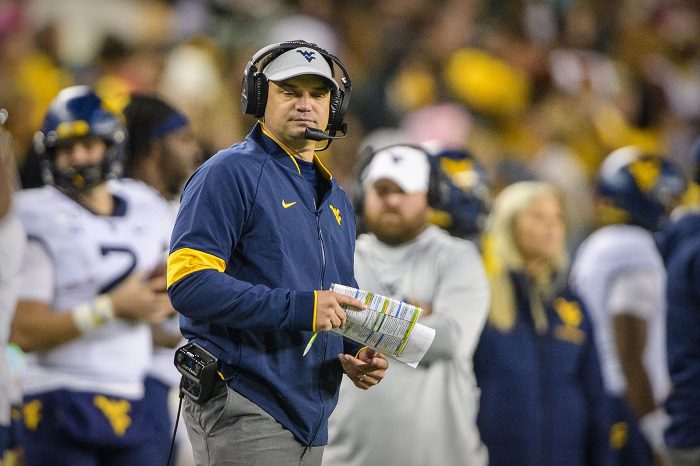 While football season is still months away, the hard work begins now. West Virginia Mountaineers offensive lineman is trending for a viral comment about using the season opener against Penn State as motivation to eat salad instead of fried chicken.
The Mountaineers season kicks off against the Penn State Nittany Lions on September 2nd on the road. With months away from the start of the season, conditioning with the team has been going on since the 2022-2023 season ended.
The viral quote has been making rounds on social media after players from the Mountaineers spoke to media members on Tuesday afternoon. The Mountaineers had a disappointing 2022-23 season under head coach Neal Brown where the team finished off the season with an overall record of 5-7, and 3-6 in conference play.
While Hubbard spoke about choosing the salad over the fried chicken my brain wonder's what type of salad Hubbard is considering. While I don't have worry about strength as much as an offensive lineman in the Big 12 does, I think fans would appreciate a follow up.
West Virginia kicks their season off against Penn State on September 2nd while Big 12 play starts a few weeks later on September 23rd where the Mountaineers look to take on the Texas Tech Red Raiders.